Getting to know the PRIDE employee resource group
(SACRAMENTO)
Formally known as GLEE (Gay Lesbian Employees Everywhere), the UC Davis Health PRIDE – LGBTQ+ Employee Resource Group – PRIDE for short – was established about 10 years ago. PRIDE stands for "People, Respect, Inclusion, Diversity and Education."
Matthew St. Amant, a finance analyst at the Betty Irene Moore School of Nursing at UC Davis, currently serves as chair and has been actively involved with the employee resource group (ERG) since 2017. Annie Caruso, also an active member of PRIDE, co-chair of the Vice Chancellor's LGBTQ+ Advisory Council and former chair of the UC Davis Staff Assembly, Health Chapter, has been engaged with the group since 2012.
How has COVID-19 impacted your employee resource group?
Since the pandemic, PRIDE has noticed a shift in the amount of activity and engagement from its members.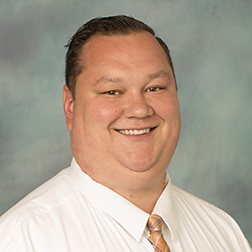 St. Amant, reflecting on the COVID-19 experience, said, "Removing the Sacramento PRIDE parade really impacted our group. People really looked forward to the event, and we got a lot of engagement back then. While the engagement hasn't been as grand the past couple of years, we've learned to adapt through virtual events."
Annie Caruso, chief administrative officer for the Office for Health Equity, Diversity and Inclusion, added, "Converting to an online presence has given us the opportunity to produce educational sessions for our members and the UC Davis Health community at-large, which has allowed for participation with less of an impact to the workday when compared to in-person offerings or events."
What does the employee resource group mean to you personally and professionally?
"Being new to an organization can be overwhelming," St. Amant said. "Personally for me, being part of an ERG has given me a sense of comfort and has helped me connect with colleagues from across the health system."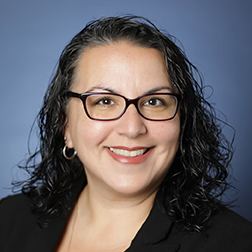 On a professional level, being actively involved in an ERG has given both St. Amant and Caruso valuable skills, such as building leadership skills, learning how to manage a budget, navigate internal systems, and so much more.
"You learn about operations and event planning. You get to truly experience UC Davis administratively, operationally, fiscally – it can impact your career in an extraordinary way," St. Amant said.
Caruso said, "I feel like I have forged so many meaningful relationships, personally and professionally. Being part of this ERG has truly touched my heart in a very special way."
During the pandemic, PRIDE collaborated with community partners, like the LGBT Center, to host educational events for members of the UC Davis community – to share information about how to be an informed and supportive ally for the LGBTQ+ community.
"My legacy is the little rainbow sticker everyone wears on their badges. I started the initiative back in 2013, and am quite proud of it. I am so happy that others have become involved in PRIDE. Matthew and Annie have done tremendous work!"
What are PRIDE's top priorities this fiscal year?
Both St. Amant and Caruso agree that they would like PRIDE to recruit more colleagues, especially people interested in serving in an officer (leadership) role.
"We recently redesigned our mission and vision, and did a five year look back," St. Amant said.
As a result, PRIDE's top two priorities are to increase engagement among its membership, and secondly, to identify where the group would like to go moving forward while also getting people on board to help lead the efforts.
How can faculty and staff support PRIDE - LGBTQ+?
"We need more board members, and more people to volunteer," St. Amant said. "There is so much value in being a member of an ERG. We truly are trying to make positive change."
PRIDE welcomes all faculty and staff, especially allies.
To learn more about PRIDE, visit their Facebook page or email Matthew St. Amant at mstamant@ucdavis.edu.