Heartbreaking loss leads to unique donations for sarcoma cancer research
(SACRAMENTO)
Kelsey Hastings Golitz was visiting her parents in Kirkland, WA. It was summer, 2010. Kelsey was about to start her new career in Boston after graduating from Union College in New York.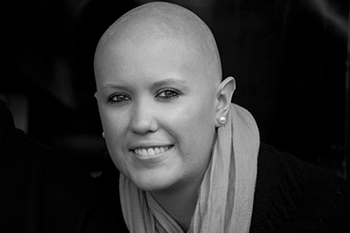 She wasn't feeling quite right. She thought she had the flu. All summer back in Boston, Kelsey had been fighting pelvic pain she assumed was a sports injury come back to life. She had been an athlete, starring in basketball and softball among other sports.
"We just thought this was going to go away," said Rebecca Hastings, Kelsey's mother. "We thought she needed physical therapy. Six months went by. One day, she told me on the phone, 'Mom, I'm in excruciating pain.'"
A sports rehabilitation doctor suspected this was not an injury. He referred her to the Dana-Farber Cancer Institute in Boston. The family was stunned. Kelsey had Ewing's sarcoma, a cancer that attacks soft tissue and bone and mostly hits young people.
"Our daughter seemed perfectly healthy. She was a strong athlete," Hastings said. "We couldn't make sense of it."
Sarcoma is a group of cancers that most often occur in bone and soft tissues. They are relatively rare for older adults, making up only about 1% of adult cancers. But they are about 15% of childhood and young adult cancers, said Lor Randall, chair of the Department of Orthopaedic Surgery at UC Davis Health and an internationally recognized sarcoma surgeon and scientist.
One of the insidious dangers of sarcoma, as Kelsey learned, is that can look like a sports injury.
"You often see it around the knee, the pelvis and the shoulder, and you think, 'I hurt myself playing sports or running,'" Randall said. "It's not only a threat to your life, it's a threat to your function."
But at the same time, Randall says, most issues that seem like sports injuries are sports injuries.
"Don't panic if your knee hurts. Don't suddenly think you have a bad cancer," he said. "Go get it taken care of. If it's not progressing and you have an on-going issue, then make sure your doctor gets you a workup."
It kept coming back
Starting with her visit to Dana-Farber, Kelsey fought Ewing sarcoma for four years. At first, they thought she had beaten it, but it relapsed. She had surgery to remove a large part of her pelvic bone and that controlled it, but the cancer was not entirely gone.
"In the summer of 2013, we were in Hawaii ziplining and doing all this fun stuff. She was great, but she had this cough," Hastings said. "We found out just a little later the cancer had metastasized to her lungs. It was back again."
By early spring, 2014, Kelsey's doctor called Hastings to say they could not stop the cancer. Kelsey still loved her job and still loved working in Boston, but she was getting weaker.
"I'll never forget the call," Hastings said. "Her doctor said, 'Where do you want her to be for her last breath.?'"
Kelsey moved home to Kirkland. Because her daughter liked ecommerce and still had her energetic spirit, Hastings created an ecommerce business she hoped Kelsey would run with her.
"We never got the chance. She died too soon," Hastings said.
An inspired business and cancer research fund
But Hastings carried on with the business, now called hugabox.com. It delivers care packages of food and supplies to college students, or anyone. But the focus has changed. Now, 90% of the proceeds go to sarcoma cancer research.
"We all grieve in our own way," Hastings said. "Doing this has helped me process Kelsey's cancer. I know I'm still grieving, and will for a long time, but it feels like Kelsey's optimism and spirit lives on through what we're doing."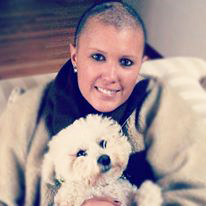 Hugabox's Sarcoma Charity Research fund splits donations between six of the country's leading sarcoma research centers, including the UC Davis Comprehensive Cancer Center. This month, which is Sarcoma Awareness Month, Hastings' fund is donating $3,000 to UC Davis. She also created a UC Davis funding page so anyone can donate to the cancer center and its sarcoma research.
"I looked into all 52 sarcoma centers in the U.S. "The six I selected to help fund were all leaders in research. They all also had wonderful staffs that I had established relationships with," she said. "UC Davis has been absolutely great. I am so impressed with what they're doing and the approach they take. I was so excited when Lor Randall joined them in 2018."
Randall came to UC Davis Health from the Huntsman Cancer Institute at the University of Utah, another of the six receiving donations from the hugabox fund. He says he blushes a little when he hears Hastings' praise, but he is thrilled with her efforts to support sarcoma research. And he completely agrees with her high assessment of UC Davis.
"The reasons I came here are the storied orthopedic surgery department as well as the opportunity to be the western United States' sarcoma destination center," Randall said. "It's gratifying to hear that Ms. Hastings appreciates what we do. Our sarcoma team is a transdisciplinary group of physicians and allied health care providers who dedicated our clinical practices and research to underserved adolescent and young adult (AYA) cancer patients."
A surprisingly underserved group
The UC Davis Comprehensive Cancer Center is one of only a handful of hospitals with an AYA Oncology Program – its patients are officially recognized by the National Cancer Institute as underserved. They are the 15-to-39-year olds both Randall and Hastings are working to help.
"They're the patients who get caught in the middle," Randall said. "Younger kids have families and patient advocates helping them. Older adults are often more established financially and socially and have more help from health care systems and safety nets."
He said AYA patients may also be at a disadvantage because cancers like sarcoma are rare in older adults and their oncologist may have less experience treating them.
"It's just a matter of experience," Randall said, "but that could mean an AYA patient with sarcoma might not get the most effective treatment."
He said that is why it's important to bring them to a NCI-designated comprehensive cancer center with a dedicated sarcoma team like UC Davis – which is the only sarcoma center in inland Northern California.
Hastings agrees completely with Randall, which is why UC Davis is one of her recipients.
"This is about getting the word out," she said. "We're trying to make sarcoma and those patients a priority."
Approximately one out of every 1,000 families will have a child affected by sarcoma.
"It's such an aggressive cancer," Hastings said. "We're trying to be a voice for the patients who fight sarcoma and for the people like Lor Randall who are treating it and fighting it with research."