Kent Lloyd appointed to National Institutes of Health Council of Councils
(SACRAMENTO)
The National Institutes of Health (NIH) announced that Kent Lloyd has been appointed to serve as a member of the NIH Council of Councils. Lloyd is a professor in the Department of Surgery, associate director of the Comprehensive Cancer Center, and director of the UC Davis Mouse Biology Program. This appointment is his second term to this prestigious Council position with his previous tenure spanning from 2011 to 2014.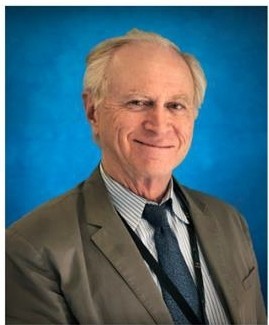 In 2006 Congress established the Council of Councils to advise the NIH Director on policies and activities of the Division of Program Coordination, Planning, and Strategic Initiatives, including making recommendations on research that represents important areas of emerging scientific opportunities, rising public health challenges, or knowledge gaps that deserve special emphasis or would otherwise benefit from strategic planning and coordination. The Council is composed of 27 members nominated by the NIH Institutes and Centers (ICs) and offices within the Office of the Director (OD). Council members bring knowledge of IC's and OD office missions and operations, not as official representatives, but to provide advice beyond the research agenda of any individual IC. Lloyd's appointment to the council begins in 2022 and runs through October 2027.
Lloyd is an internationally respected expert in mouse biology and genetics, with specific training and expertise in production and phenotyping of next-generation animal models for functional analysis of patient-specific disease biomarkers and characteristics. His work involves applying contemporary genome editing (CRISPR/Cas9) and phenotyping tools to conduct in vivo analysis to unveil pathophysiological mechanisms and accelerate diagnoses by differentiating causative from correlative factors of disease.
"It is a great honor to be nominated by the NIH Office of the Director and invited by HHS Secretary Becerra to serve on this Council for the next 6 years," said Lloyd. "I look forward to providing input on issues related to my area of expertise, including in animal modeling of human disease, rigor and reproducibility in science, mouse genetics, preclinical and translational medical research, veterinary medicine, and academic teaching and training."