Lectures in Spanish to educate physicians and researchers about neurodevelopmental disabilities
The UC Davis MIND Institute hopes to share its expertise and address knowledge gap in Latin America
(SACRAMENTO)
The UC Davis MIND Institute's Verónica Martínez-Cerdeño is on a mission. She sees a critical information shortage and she has a plan to help.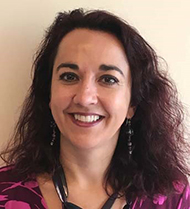 "There is limited knowledge about autism and other neurodevelopmental disabilities in Latin American countries," said Martínez-Cerdeño, a professor in the Department of Pathology and Laboratory Medicine. "I decided that I want to improve the lives of these children, by providing doctors and professionals with information about the current state of neurodevelopmental research," she said.
Martínez-Cerdeño, a native of Spain, is creating a new virtual Spanish-language lecture series called "Seminars of Excellence in Neurodevelopment Research," aimed at educating physicians, and researchers. Topics will include how to recognize, diagnose and treat neurodevelopmental disorders such as autism, fragile X syndrome and 22q 11.2 deletion syndrome.
"I've identified the weaknesses. For example, in Colombia, they know more about fragile X and less about autism. In Mexico, they know more about autism and less about fragile X. In Ecuador, they know a little bit about everything, but they need assistance with research," she explained.
Families and other members of the public are also welcome to watch the scientific lectures, which will be given via Zoom and include internationally recognized experts from the MIND Institute and around the world.
Neurologist Manuel F. Casanova (pictured right) will present the first lecture on Thursday, Dec. 10 at 10 a.m., titled "From Bench Discoveries to Clinical Therapy in Autism: Transcranial Magnetic Stimulation."
Casanova is the SmartState Endowed Chair in Translational Childhood Neurotherapeutics for the University of South Carolina School of Medicine and the Greenville Health System. He was on the founding board of the National Alliance for Autism Research (now Autism Speaks). He's served as president of the International Consortium of Autism Institutes and has been recognized with a EUREKA award from the National Institutes of Mental Health for his work in autism therapy.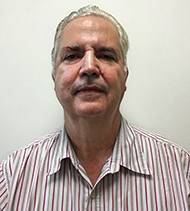 Martínez-Cerdeño says, in a way, COVID has made virtual lectures like Casanova's easier to organize. "Now, everyone, everywhere, knows how to use Zoom, by necessity."
Most importantly, it extends the reach of the expertise that the MIND Institute offers.
"The MIND Institute is number one in these areas," she said. "Our lecture series can fill the knowledge gap and help doctors and researchers pay more attention to autism and neurodevelopmental conditions. We can help doctors learn more about how to help their patients and little by little, people will learn from each other and things will improve."
Martínez-Cerdeño points out that California's large Hispanic population makes the lecture series relevant here as well.
"Many of them are migrant workers who don't speak English, and they have kids with autism, too. We need to educate Hispanic doctors about neurodevelopmental disabilities and the way to reach them is in their own language."
New lectures will be offered bi-monthly, and Martínez-Cerdeño plans to continue them for years to come.
You can find Manuel F. Casanova's talk on Dec. 10 using this link. The lectures will also be posted on the MIND Institute's You Tube page.
The UC Davis MIND Institute in Sacramento, Calif. was founded in 1998 as a unique interdisciplinary research center where families, community leaders, researchers, clinicians and volunteers work together toward a common goal: researching causes, treatments and potential prevention of neurodevelopmental disorders. The institute has major research efforts in autism, fragile X syndrome, chromosome 22q11.2 deletion syndrome, attention-deficit/hyperactivity disorder (ADHD) and Down syndrome. More information about the institute and its Distinguished Lecturer Series, including previous presentations in this series, is available on the Web at mindinstitute.ucdavis.edu.