More than 200 UC Davis Health physicians named 'Top Docs'
(SACRAMENTO)
An impressive number of UC Davis Health physicians — 219 in all — are listed among the region's best doctors in the December issue of Sacramento Magazine.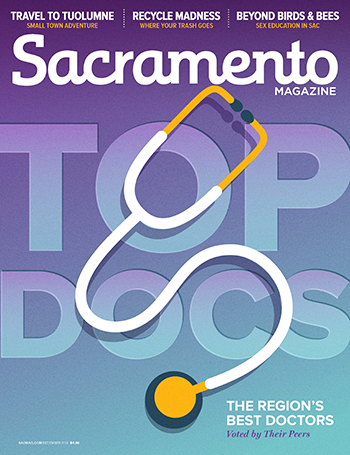 The physicians practice in more than 60 specialty areas, including 16 pediatric subspecialties. UC Davis Health's presence on the list represents a significant increase from 2018, when 157 physicians were named Top Docs.
"I am thrilled to see so many of our physicians get the recognition they deserve for their outstanding research and care they provide to our patients every day," said Allison Brashear, UC Davis School of Medicine dean. "Delivering world-class care and making our community -- and our world -- a better, healthier place are just a few of the reasons UC Davis Medical Center consistently ranks as this area's top hospital and among the nation's best."
Sacramento Magazine's annual Top Docs list is compiled by a third-party firm, based on peer-review surveys. Thousands of doctors from various health systems and medical groups are asked to nominate colleagues who they deem best in their given specialties, according to Professional Research Services, which compiles the list for the magazine.
To view the list of our top docs by specialty area, click here.
The magazine is available on news racks, by subscription and online.
UC Davis Health is improving lives and transforming health care by providing excellent patient care, conducting groundbreaking research, fostering innovative, interprofessional education, and creating dynamic, productive partnerships with the community. For more information, visit health.ucdavis.edu.