New funding for high-tech approaches for detecting Alzheimer's in women and communities of color
(SACRAMENTO)
Improving the early diagnosis and detection of Alzheimer's disease in women and communities of color just got a boost, thanks to two research grants awarded to UC Davis scientists from the California Department of Public Health (CDPH) Chronic Disease Control Branch.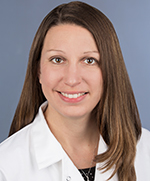 Brittany Dugger, assistant professor of pathology and laboratory medicine at UC Davis Health, is leading a three-year study to enhance and develop machine-learning approaches to detect abnormalities in blood vessels associated with dementia. Her team at UC Davis includes neurology professor Daniel Mungas, cardiovascular medicine professor Amparo Villablanca, public health sciences professor Danielle Harvey, and Lee-Way Jin and John Paul Graff, faculty from pathology and laboratory medicine. The $1,726,383 project also includes colleagues at UC San Francisco, UC Irvine and UCLA.
Angela Zivkovic, assistant professor of nutrition at the College of Agricultural and Environmental Sciences, is leading a study that aims to go beyond the "one marker, one drug" model for treating Alzheimer's disease. Using a liquid biopsy-guided strategy, she is finding clues on the evolution of dementia across disease stages to inform the development of targeted therapies to prevent Alzheimer's disease. The one-year study is funded for $277,821.
CDPH awarded six other grants to University of California researchers. Their work focuses on prevention, caregiving, long-term services and support systems, and populations suffering from health disparities. More information about research funded in fiscal year 2019-20 is available online.
UC Davis Alzheimer's Disease Center is one of only 31 research centers designated by the National Institutes of Health's National Institute on Aging. Faculty and staff there work to translate research advances into improved diagnosis and treatment for patients. They also focus on the long-term goals of finding ways to prevent or cure Alzheimer's disease. The center also studies the effects of the disease on diverse populations.