NorCal AIDS Ride benefits UC Davis Pediatric Infectious Disease Clinic
(SACRAMENTO)
Registration is now open for the 2023 NorCal AIDS Cycle (NCAC). The annual event raises funds for HIV/AIDS service providers in the Sacramento Valley, including the Pediatric Infectious Disease Clinic at UC Davis Children's Hospital.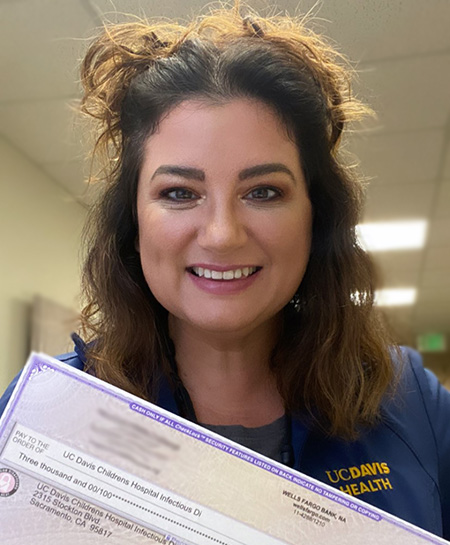 The race takes place May 20-21. The public is invited to take part or donate.
On May 20, the race begins and ends at Oak Park Community Center in Sacramento. On May 21, the race begins and ends in Old Town Sacramento. Registration is $50 for individual cyclists and crew members.
"The UC Davis Pediatric Infectious Disease clinic is grateful to be a beneficiary again for this year's NorCal AIDS Cycle," said Tami Enslie, clinical resource nurse with the UC Davis Pediatric Specialty Clinics. "We have been able to help several of our patients with the NCAC funds. We have been able to provide gift cards for everyday necessities, holiday gifts to those who do not normally receive much, and incentives for patients who are struggling with medication adherence."
Last year's race raised $3,000 for the clinic.
The Division of Infectious Diseases at UC Davis Children's Hospital specializes in treating infants, children and adolescents who have infectious diseases such as HIV. Physicians specializing in infectious diseases also perform clinical research studies with new vaccines and HIV treatments.
For more information about the NorCal AIDS Cycle, visit the race website.