Northern Californians asked to complete Camp Fire survey
UC Davis study aims to support response and recovery efforts, understand health effects
(SACRAMENTO)
UC Davis public health researchers are conducting an assessment of health impacts resulting from the 2018 Camp Fire.
They are asking one person per household in Butte and other counties affected by the fire to answer an online questionnaire — called the UC Davis California Wildfire and Health Impacts Survey — about their daily lives, property and health before the fires occurred and immediately afterward, along with their current situations.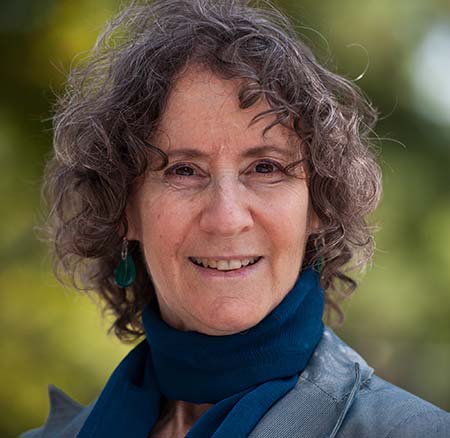 Available through summer and early fall, the survey includes questions about respondents and their family members, along with their experiences, needs and health. It should take about 20 to 30 minutes to complete. All responses are confidential and can be provided online in English here. A Spanish version of the survey will be available soon.
The survey is part of an ongoing post-fire assessment project called WHAT-Now-California (WHAT stands for Wildfires and Health: Assessing the Toll) led by Irva Hertz-Picciotto, professor of public health sciences and director of the UC Davis Environmental Health Sciences Center.
The
UC Davis California Wildfire and Health Impacts Survey
is now open to Northern Californians affected by the Camp Fire. It can be completed online
here
.
"Those who respond to the survey will contribute to our knowledge of the short- and medium-term consequences of the fire, especially the health and well-being of the diverse communities in this region," Hertz-Picciotto said. "By documenting the experiences of Northern Californians during and in the aftermath of the fire, we hope to help those affected come closer to full recovery."
With the survey, Hertz-Picciotto and her research team hope to better understand health-related effects of the Camp Fire through the perspectives of survivors. The results can help identify the needs of residents living through the rebuilding process. They can be useful to government agencies, health care providers, nonprofit community groups, and others working to close gaps in disaster relief and provide appropriate services. The results also may assist efforts to improve preparation for future fire catastrophes and reduce the impacts on physical and mental health.
Participants also will have the option to participate in a long-term study of wildfire-related health effects.
"Surprisingly little is known about the potential long-term health effects from wildfires," Hertz-Picciotto said. "A major goal of our work is to fill that gap through a longitudinal study."
Additional WHAT-Now-California research includes analyses of ash and air samples and a study of women who were pregnant during the fires and their new babies.
Answers to common questions about the survey can be found here. Additional questions can be emailed to hs-wildfireproject@ucdavis.edu.
About the survey
The survey is one of a series of wildfire studies funded by the National Institute of Environmental Health Sciences through the UC Davis Environmental Health Sciences Center.
Established in 2015, the center links experts in multiple UC Davis schools — medicine, veterinary medicine, engineering, biological sciences, letters and science, and agricultural and environmental sciences — for studies on the effects of environmental events, chemicals, pollutants, and disasters on disease and disability. The ultimate goal is to foster new approaches and policies that protect communities from harmful exposures. More information is online.
Related stories
Pregnant women and new moms invited to join Camp Fire study
Testing Sonoma ash and air for fire-formed pollutants
Wildfires and health