Nursing leader Judie Boehmer named board president of Sacramento's Ronald McDonald House
(SACRAMENTO)
Judie Boehmer, executive director of hospital and clinics for Patient Care Services at UC Davis Health, has been appointed board president for Sacramento's Ronald McDonald House.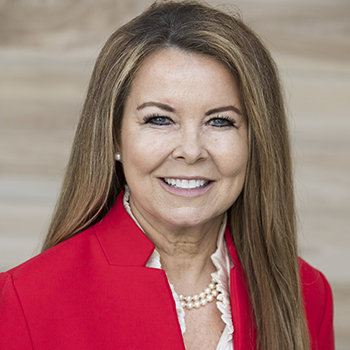 The 38-room facility near UC Davis Children's Hospital is a 'home away from home' for families who must travel at least 30 miles to seek medical treatment for their child.
Boehmer's new role will be to lead the organization's board of directors in continuing to enhance the charity's culture, vision and foundation.
"We are so honored and excited to have Judie as our next board president for Ronald McDonald House Charities Northern California," said Catherine Ithurburn, the group's CEO. "Her expertise, experience and leadership will be a wonderful asset to the charity. We look forward to her tenure and the future of the campers, children and families we serve at the Sacramento Ronald McDonald House and at Camp Ronald McDonald at Eagle Lake."
Since joining UC Davis Health in 1988, Boehmer has held various positions, including staff nurse, nurse educator and nurse manager. Today, her responsibilities include UC Davis Children's Hospital, the University Birthing Suites and Women's Pavilion, as well as the Children's Hospital Surgical Program and various other programs at the health system.
The facilities Boehmer will be working with include several dozen rooms and a pair of two-bedroom apartments for parents needing a convenient place to stay while a child is being treated at the hospital. Families have the privacy of their own rooms and share common kitchens, living room and laundry spaces. There are special rooms set up with toys, computers and video game consoles to entertain patient siblings. The house also provides a welcome respite from the hospital for parents who face the long-term hospitalization of their child.
Ronald McDonald House Charities Northern California has been dedicated to creating, supporting and implementing programs that improve the lives of children and their families since 1992. While guests are asked for a $20 donation per night, no family is ever turned away from the house because of an inability to pay.