Pilot study to assess intranasal compound for prevention of SARS-CoV-2 infection
(SACRAMENTO)
Richard Levenson, professor of pathology and laboratory medicine at UC Davis Health, received a $25,000 COVID Catalyst award to evaluate the effectiveness of a variant of the compound chitosan in blocking infection by the novel coronavirus.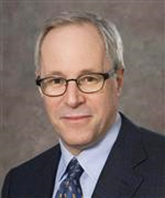 Chitosan is approved for dietary use in Japan, Italy and Finland. It is a sugar often obtained from the hard outer skeleton of shellfish, including crab, lobster and shrimp.
In-vitro studies have shown chitosan has antiviral activity against cororonaviruses but it has not yet been tested against SARS-CoV-2. Mice that received chitosan intranasally were protected from fatal doses of influenza virus.
In the absence of a vaccine to prevent COVID-19, the compound may have usefulness in protecting first responders and others in high-risk environments. Levenson and his collaborator, Lark Coffey, a virologist at UC Davis School of Veterinary Medicine, will test intranasal chitosan as an inhibitor of SARS-CoV-2 infection in susceptible transgenic mice.
Levenson's study, "Intranasal Chitosan for COVID-19," is one of 19 projects to receive COVID Catalyst funding. The funding is open to researchers at non-profit institutions within the Bay Area Virus network as well as investigators at UC Davis, UC Berkeley, UCSF, The Gladstone Institutes, Stanford and UC Santa Cruz. The awards are philanthropic grants intended as catalytic bridge to support immediate research.