The ACC Café Team receives POP Award
(SACRAMENTO)
Today, Jennifer Baron, chief experience officer, and Jita Buño, executive director, presented this month's Point of Pride (POP) to Kevin Dalmacio, Lia Ma Yang, Yvette Rhodes, Nicole Rodriguez, Robert Ruiz, and Diamond Robertson of the ACC Café Team.
The POP Award recognizes that every day, countless actions of empathy and kindness – large and small – take place across our health system.
The nomination included the story of the team's kindness and compassion:
"I observed a very elderly gentleman ride in on his motorized scooter; he was so frail that he was hunched over, barely able to steer. When the staff observed him, they immediately greeted him and told him that they would get his food. Another staff member asked how he was doing and then let him know that they were getting his breakfast.
The staff then placed the meal on a table for him. A female staff member came over and greeted him in a kind and familiar fashion, inquiring about his health and how his morning was going. She left and another staff member came to unwrap the gentleman's food for him (the employee did put on gloves first). His kind conversation with the elderly gentleman alerted me to the fact that this is done on a regular basis for the elderly gentleman.
Even though the staff in the cafeteria was busy, they took time and extra care for someone who needed it. This act of humanity truly embodies our core values. And it reminds us all that kindness is alive and well."
Congratulations to our POP Award winners!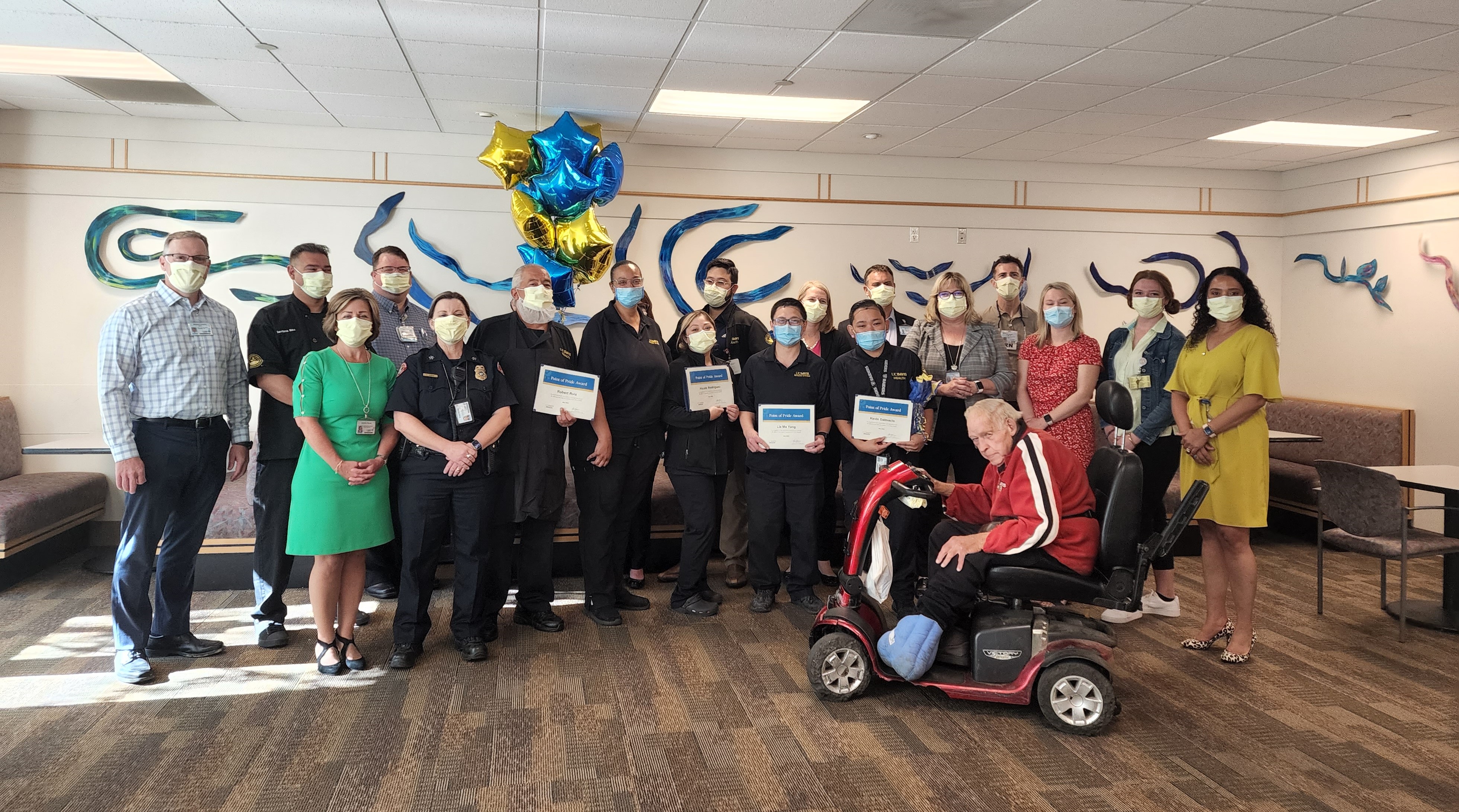 Do you know an employee who goes above and beyond for our patients? Nominate them for a Point of Pride (POP) Award now!