The Center for Healthcare Policy and Research presents new website on nursing home quality
(SACRAMENTO)
The UC Davis Center for Healthcare Policy and Research (CHPR) is proud to help launch and oversee a new website that compares the quality of nursing homes in California. Cal Long Term Care Compare (CLTCC) can be helpful to someone looking for a suitable nursing home and to nursing home providers, hospitals referring patients, policymakers, regulators, health plans and nonprofit organizations.
Comparing the quality of nursing homes in California
The CLTCC website centralizes publicly available information from federal and state agencies about nursing homes. It offers metrics on staffing, quality of facilities, fines and other criteria. Its data and ratings are updated bi-annually.
A team of CHPR members is leading the data analysis for the website under the direction of Deb Bakerjian, clinical professor at the Betty Irene Moore School of Nursing, and Patrick Romano, professor of internal medicine and pediatrics at UC Davis Health.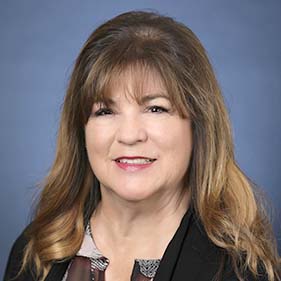 "When consumers need to compare nursing homes in their area, they should be able to look at them side-by-side and see which nursing homes are a better fit for their needs and of higher quality," said Bakerjian. "Some patients who go into nursing homes have special needs, so it's important for us to show a particular nursing home can address those needs."
Funded by California health plans and foundations, the website was created by Cal Healthcare Compare, a multi-stakeholder nonprofit. While the website is currently focused on California nursing homes, future expansion could cover assisted living providers, hospices, home health agencies and other long-term care organizations.
"This is an area where consumers need a lot of help to make well-informed choices," said Romano. "We hope to offer useful quality information across the full spectrum of long-term care providers."
Learn more about CLTCC in a California Association of Long Term Care Medicine blog post by Bakerjian: "New Website Opens to Compare Nursing Home Quality."