UC Davis Children's Hospital approved for $4.1 million in research funding for study comparing standard and virtual pediatric trauma care
Funds awarded by the Patient-Centered Outcomes Research Institute
(SACRAMENTO)
A research team at UC Davis Health has been approved for a $4,199,464 funding award by the Patient-Centered Outcomes Research Institute (PCORI). The team is led by UC Davis Center for Health and Technology director and Pediatric Clinical Research vice chair James Marcin, professor of emergency medicine and pediatrics Nathan Kuppermann and associate professor of surgery and trauma medical director Joseph Galante.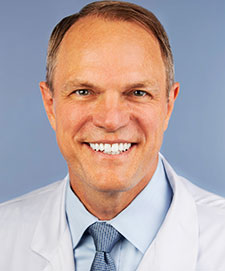 The study will compare the current standard of pediatric trauma care with the virtual pediatric trauma center model. The current standard calls for patients to be transferred to a level I pediatric trauma center. In the virtual pediatric trauma center model, telemedicine such as videoconferencing brings the expertise of a level I pediatric trauma center to any hospital emergency department.
The project will evaluate the patient and family experience of both models, as well as measure stress, examine access to health care services needed and weigh out-of-pocket costs following the injury of a child.
"The current approach is to send all children with all types of injuries to a level I pediatric trauma center, but nearly 20 percent of the time, children can be managed with expert support through telemedicine. This study will focus on which model the families of these children prefer," Marcin said.
The study was selected for PCORI funding through a highly competitive review process in which patients, clinicians and other stakeholders joined clinical scientists to evaluate the proposals. Applications were assessed for scientific merit, how well they will engage patients and other stakeholders and their methodological rigor among other criteria.
"This project was selected for PCORI funding not only for its scientific merit and commitment to engaging patients and other stakeholders, but also for its potential to fill an important gap in our health knowledge and give people information to help them weigh the effectiveness of their care options," said PCORI interim executive director Josephine P. Briggs. "We look forward to following the study's progress and working with UC Davis Health to share the results."
The award has been approved pending completion of a business and programmatic review by PCORI staff and issuance of a formal award contract.
PCORI is an independent, nonprofit organization authorized by Congress in 2010. Its mission is to fund research that will provide patients, their caregivers and clinicians with the evidence-based information needed to make better-informed healthcare decisions. For more information about PCORI's funding, visit www.pcori.org.
UC Davis Children's Hospital is the Sacramento region's only nationally ranked, comprehensive hospital providing care for infants, children, adolescents and young adults with primary, subspecialty and critical care. It includes the Central Valley's only pediatric emergency department and level I pediatric trauma center, which offers the highest level of care for its critically ill patients, as well as a level I children's surgery center. The 129-bed children's hospital includes the state-of-the-art 49-bed neonatal and 24-bed pediatric intensive care and pediatric cardiac intensive care units. For more information, visit children.ucdavis.edu.