UC Davis Health physician appointed to national public health task force
(SACRAMENTO)
Joy Melnikow, a professor in the UC Davis Department of Family and Community Medicine, will soon become a member of the U.S. Community Preventive Services Task Force. She was appointed by Robert Redfield, director of the Centers for Disease Control and Prevention, to serve on the task force beginning in January 2021.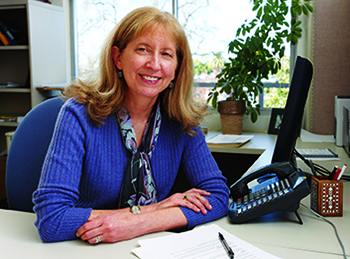 The task force is an independent, nonfederal panel of public health and prevention experts that provides evidence-based guidance on effective community-based health promotion and disease prevention interventions. It was established in 1996 by the U.S. Department of Health and Human Services. The group's overall goals are to improve health, reduce disease and save lives throughout the U.S. Their current priorities include stroke, mental health, substance use, violence and public health crises.
"This year more than ever has proven the importance of evidence-based public health interventions, which can have a profound impact on the health of whole communities," Melnikow said. "I am honored to serve in the role of defining effective national models for those interventions based on all available scientific evidence."
Melnikow — the first task force member from UC Davis — is recognized for her research to improve health, including mental health, women's health, cancer screening and health care access. Since 2009, she has been director of the UC Davis Center for Healthcare Policy and Research, which supports interdisciplinary, collaborative research that fuels improvements in health policy. Melnikow also has served as a member of the U.S. Preventive Services Task Force.
More information about UC Davis Health is at health.ucdavis.edu.