UC Davis Health Researchers recognized as Highly Cited Researchers 2021
(SACRAMENTO)
Congratulations to five UC Davis Health researchers who were recognized today as Highly Cited Researchers by Clarivate, a global leader in providing information and insights to accelerate the pace of innovation.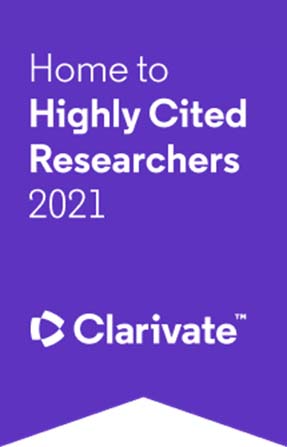 In its 2021 list of Highly Cited Researchers™, Clarivate identifies some 6,600 researchers from across the globe who demonstrated significant influence in their field through the publication of multiple highly cited papers during the last decade. The Highly Cited Researchers' names are drawn from the publications that rank in the top 1% by citations for field and publication year in the Web of Science™ citation index.
The highly acclaimed UC Davis Health researchers who were included in this year's list are: Jonathan Eisen (professor of medical microbiology and immunology), Andreas Bäumler (professor of medical microbiology and immunology), and Sally Rogers (professor of psychiatry & behavioral sciences and MIND Institute faculty member). The list also included former UC Davis faculty members Magdalena Cerda and Mariana Byndloss.
A total of 13 UC Davis researchers were recognized on this year's list.
About UC Davis Health
UC Davis Health is a hub of innovation that encompasses UC Davis Medical Center, UC Davis School of Medicine, The Betty Irene Moore School of Nursing at UC Davis and UC Davis Medical Group. For more information, visit health.ucdavis.edu.