UC Davis Health's Lydia Pleotis Howell named president of Association of Pathology Chairs
(SACRAMENTO)
Lydia Pleotis Howell, chair of the Department of Pathology and Laboratory Medicine at UC Davis Health, was recently named president of the Association of Pathology Chairs (APC). She will serve a two-year term, through 2022.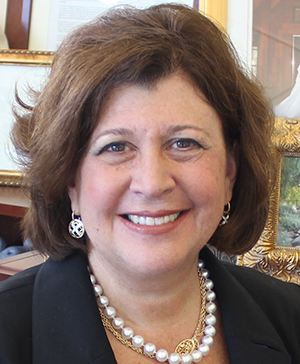 For the past two years, Howell has filled the role of president-elect of the APC, which functions as a voice and advocate for academic departments of pathology in the U.S. and Canada – and empowers those departments to meet their missions of medical education, research and practice.
"This is an extraordinary time for academic pathology; the COVID-19 pandemic has drawn unprecedented attention to our impactful role supporting the discovery, application and dissemination of new knowledge to improve the health of others," Howell said. "As APC President, I look forward to working with the membership to attract more medical students to our residencies, grow education to ensure lab literacy and appropriate test use by all members of the health care team, develop our faculty as academic leaders, and create innovative diagnostic tests that improve health and instill confidence for our patients."
A leader in her field as an anatomic and clinical pathologist, Howell is a past president of the American Society of Cytopathology (ASC), former chair of the ASC's foundation, and the 2017 recipient of the Papanicolaou Award, the ASC's highest honor. She is regarded as a pioneer in breast and cervical cancer screening.
Howell is also known for her commitment to faculty development and as an advocate for women's careers and career flexibility in supporting career advancement of all. She co-founded UC Davis Health's award-winning Women in Medicine and Health Science program, and co-led it for 15 years. She is past chair of the Leadership Development and Diversity Committee of the Association of Pathology Chairs and is a co-founder of the Association of Pathology Chairs' Leadership Academy.
As director of UC Davis Health's clinical laboratories, Howell oversees about 40 faculty and more than 400 clinical and academic staff who provide laboratory testing for UC Davis Medical Center and other hospitals and clinics across Northern California.
"Labs in university hospitals like ours have been highlighted as a beacon of hope and source of unparalleled expertise," Howell said. "I'm honored to have the opportunity to shape the future of health care and health in the role of president of the APC."