Walmart and Sam's Club help raise funds for local hospitalized kids
Annual Children's Miracle Network campaign takes place June 13-July 10
(SACRAMENTO)
This summer, Walmart and Sam's Club stores throughout inland Northern California will once again join forces to raise money for UC Davis Children's Hospital. Beginning Monday, June 13, associates will encourage customers to help kids by donating to Children's Miracle Network (CMN) at UC Davis.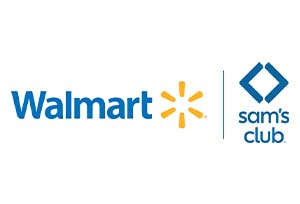 Donations can be made at the register, self-checkout or online. A QR code will be available for shoppers to scan and donate through their phones. Plus, customers can "Round Up" at both stores. The "Round Up" portion of the campaign offers customers a simple and easy way to give by rounding up purchases to the nearest dollar and donating the difference. Walmart.com andthe Walmart App will also have "Round Up" options.
All funds raised at the 50 local Walmart and six local Sam's Club locations stay in the region to help sick and injured children in UC Davis Children's Hospital's 33-county service area. Associates raised more than $481,000 in 2021, bringing Walmart and Sam's Club's total donation to CMN at UC Davis to more than $9 million.
U.S. and Canadian stores have generated a billion dollars plus for Children's Miracle Network Hospitals since the Walmart partnership began in 1987. In 2021 alone, more than $50 million was raised through fundraisers and register donations.
UC Davis Children's Hospital is the Sacramento region's only nationally ranked, comprehensive hospital providing care for infants, children, adolescents and young adults with primary, subspecialty and critical care. It includes the Central Valley's only pediatric emergency department and level I pediatric trauma center, which offers the highest level of care for its critically ill patients, as well as a level I children's surgery center. The 129-bed children's hospital includes the state-of-the-art 49-bed neonatal and 24-bed pediatric intensive care and pediatric cardiac intensive care units. For more information, visit children.ucdavis.edu.