Wraparound program receives $966,049 to help youth injured by violence
(SACRAMENTO)
The Board of State and Community Corrections (BSCC) awarded UC Davis Health's Wraparound Violence Intervention Program $966,049 in funding this month to combat violence in the Sacramento area. The program is designed to support victims of violence and reduce the likelihood of subsequent violence involvement and re-injury through intensive, relationship-based, individualized community case management services.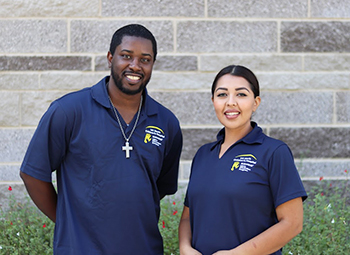 The award comes as the Wraparound program has seen a nearly 20% increase in violence-related injuries since May, compared with the same time period last year.
The BSCC California Violence Intervention and Prevention (CalVIP) Grant is designed to help communities that are disproportionately impacted by violence through support programs that reduce and stop violence. The award is for a period of about three years, beginning next month.
Since March 2018, the Wraparound program's nationally certified violence intervention specialists have been providing evidence-based services to facilitate recovery for adolescent and young adult patients of UC Davis Health who have been injured by violence.
Wraparound's unique position within the trauma center allows the program to serve as a point of entry for violently injured youth and young adults into a coordinated system of violence intervention and community-based recovery support services in Sacramento.
"The CalVIP Grant gives us the ability to hire the additional staff needed to offer program services to all eligible patients, expand our provision of culturally affirming professional mental health support for violently injured youth, and rigorously evaluate program effectiveness," said Christy Adams, trauma prevention and outreach coordinator.
The BSCC received 74 proposals seeking $78 million. A total of $30 million was awarded to 18 cities and 14 community-based organizations, including the Wraparound program.
The BSCC is a multi-disciplinary agency that offers technical support and training to local corrections departments and administers millions of dollars in rehabilitative grants.