Pandemic takes center stage at annual health equity conference
CHEq 2021 to focus on marginalized communities and vaccine hesitancy
(SACRAMENTO)
Registration is now open for the 2021 Coalition for Health Equity Conference.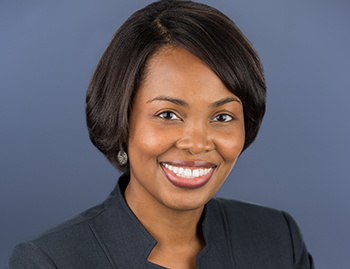 Also known as CHEq, the conference is organized and hosted by students from the UC Davis School of Medicine and Betty Irene Moore School of Nursing.
This year's conference will be on Zoom from 9:30 a.m. to 1 p.m. on Oct. 2. There is no charge to attend.
CHEq is an annual event aimed at strengthening the understanding and integration of marginalized populations through the health care lens. CHEq provides a valuable opportunity for health care providers and community members to hear from experts in health equity and better understand how social determinants of health factor into individuals' access to care.
This year's conversation will focus on the effect of the pandemic, including vaccine hesitancy, in marginalized communities.
"This year the pandemic has definitely affected a lot of people and not just individually, but globally," said Sharmeen Saeed, a conference organizer and student in the Betty Irene Moore School of Nursing Master's Entry Program in Nursing.
"Bringing these conversations to light is our way of addressing the gaps in health care and how we, as future health care leaders and professionals, can use this space that's given to us and address health inequities," she added.
Presenters include:
Keynote speaker Ruth Shim, associate dean for Diverse and Inclusive Education at the UC Davis School of Medicine
Kupiri W. Ackerman-Barger, associate dean for Health Equity, Diversity and Inclusion in the Betty Irene Moore School of Nursing
Mary Kathryn "MK" Orsulak, an associate physician in the Department of Family and Community Medicine who takes part in vaccination efforts of people experiencing homelessness
Sacramento City Councilwoman Mai Vang, whose office has hosted COVID-19 vaccine clinics for the underserved
"The conference is open to students, to community members, students in any academic field and in any grade," Saeed said. "It's basically for everyone to just come and take in the information that these great health care professional leaders, doctors and community members are willing to share."
CHEq is sponsored by the UC Davis Betty Irene Moore School of Nursing, UC Davis School of Medicine, Paul Hom Asian Clinic, Dignity Health and SMUD.