Shellie Kassels, L.V.N.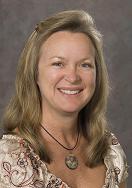 Shellie Kassels, LVN received her nursing degree in 2009 from Carrington College. She started with U C Davis in March 2012. Shellie's background is in Radiation/Oncology and Oral/Plastic surgery. Shellie has been in the health care field for over twenty years. She is an American Heart BLS Instructor as well. Shellie works closely with the nurses in the vein program, educating patients on venous disease and different ablation procedures offered here at the vascular clinic. She also assists our doctor's with minor vein procedures. Shellie works with all of the vascular nurses here at U C Davis with a variety of nursing duties including manage care, wound care, pre-ops, triage and patient care.

In Shellie's spare time she enjoys jumping from perfectly good airplanes, hiking, climbing rocks and scuba diving. Although, Shellie is new to our vascular family, she has become a valued member of our team.