UC Davis School of Medicine alumni honored for service, humanitarian efforts and leadership
Posted on Sept. 19, 2012
Coinciding with the 40th anniversary of the founding of the UC Davis School of Medicine, the school's Alumni Association honored three of its distinguished graduates on Saturday, Sept. 8, 2012. Among the honorees was Ernie Bodai, the Sacramento-area physician who led a remarkable lobbying effort to persuade Congress and the U.S. Postal Service to issue the renowned Breast Cancer Research Stamp.
"It is a privilege to honor three people who embody and promote the values of the UC Davis School of Medicine," said Claire Pomeroy, vice chancellor for human health sciences and dean of the School of Medicine at UC Davis. "This year's awardees are good physicians who have excelled in our profession. Each of them truly represents our school's dedication to improving lives and transforming health care for all."
John P. Iguidbashian
John P. Iguidbashian received the school's Distinguished Alumnus Award in recognition of his outstanding contributions to society and distinguishing himself through outstanding achievements in medicine.
After a general surgery internship and residency at UC San Diego, Iguidbashian made his mark at UC Davis in 1994 as the School of Medicine's first Thoracic Surgery Fellowship graduate. Today, with an impressive surgical career of nearly 20 years, Iguidbashian directs congenital heart surgery at Legacy Emanuel Hospital in Portland, Ore. He is the hospital's only children's heart surgeon, where he is well known for taking care of the smallest patients with some of the biggest surgical challenges.
Iguidbashian's extraordinary achievements include performing urgent heart surgery on a conjoined twin shortly after surgical separation, a lifesaving operation on a young girl who had 14 surgeries before the age of 2 for congenital heart defects and repairing a rare heart condition that caused a 17-year-old football player to suffer cardiac arrest during a game. He also has demonstrated the empathy and altruism of the medical profession by taking part in volunteer medical missions to the Dominican Republic through the International Children's Heart Foundation.
D. Dawn Motyka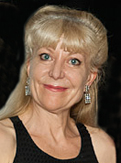 D. Dawn Motyka received the Humanitarian Award for her outstanding contributions to the community through a deep commitment to public service.
Motyka is a 1987 School of Medicine graduate. In addition to her clinical practice at the Scotts Valley Medical Clinic in Santa Cruz, Motyka has been a radio voice for medicine and health education along the Central Coast of California for nearly 20 years. Her current radio program, "Dr. Dawn," helps people navigate the nation's often challenging health-care system. She assists listeners in understanding a vast amount information about health conditions, treatment options and disease prevention. Motyka is well known for answering questions that patients sometimes hesitate to ask their own physicians.
Her radio program is distributed as a podcast over National Public Radio each week, generating an international audience of listeners who call into her show and send a constant stream of e-mails and letters. Motyka, who receives no financial compensation for her radio program, also provides free medical consultations to low-income members of the Western Service Workers Association, which represents field laborers, child-care providers, housekeepers, landscapers and construction workers.
Balazs "Ernie" Bodai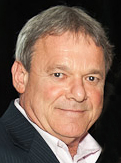 Balazs "Ernie" Bodai was honored with the School of Medicine's Transformational Leadership Award for achievements and contributions that have enhanced the medical profession, improved the public welfare, provided for personal distinction and brought honor to the university.
Bodai's ability to overcome challenges began very early in life when he fled Hungary at age 6 with his parents and two brothers after the Soviet takeover during the Hungarian revolution in 1957. The family arrived in the U.S. penniless and unable to speak English. Twenty years later, in 1977, Bodai graduated from the School of Medicine, where he also completed his internship, residency and fellowship.
As a physician who became frustrated with the slow pace of funding for cancer research, Bodai is credited with lobbying Congress to have the U.S. Postal Service issue a Breast Cancer Research Stamp. The stamp was the first in the nation's history to sell at more than its face value. Today, nearly a billion special stamps have been sold, providing more than $73 million in breast cancer research funding.
Bodai, who has served as a clinical professor of surgery at UC Davis Medical Center and as chief of general surgery for Kaiser Permanente in Sacramento, now directs Kaiser's Breast Health Center in Sacramento. He has authored more 250 medical articles, published five books, holds 13 medical-device patents, serves on medical advisory boards of numerous biomedical companies and has received many awards, including the UC Davis School of Medicine Humanitarian Award in 1999.