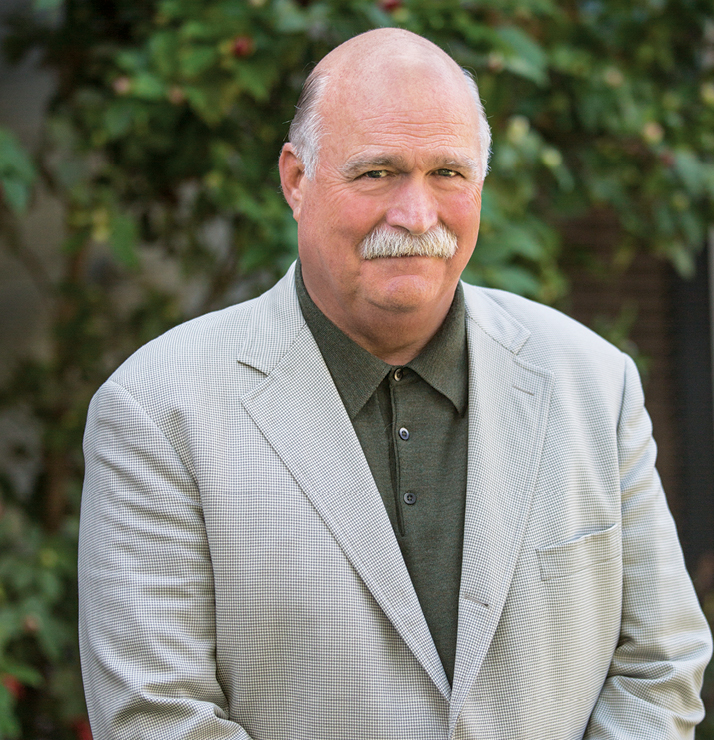 Mathew Evans
Grateful cancer survivor seeks to create endowed chair in Department of Urology
Gratitude is one of the many gifts that come to cancer survivors once they've journeyed through treatment back to good health.
Sacramento attorney Mathew Evans knows a thing or two about that, having survived bladder cancer diagnosed more than two years ago to return to a full life complete with family, work, golf, skiing — and service to others going through cancer. Evans and his wife, Carol, want to show their gratitude to UC Davis Health System, where Mathew was treated, by launching a drive for an endowed research chair in the Department of Urology with a $100,000 gift.
"I came through it all because of the commitment at UC Davis Health System," says Evans. "UC Davis has some of the finest, internationally recognized doctors you can ever hope to attract to Sacramento. We have this center of excellence right in our community."
Evans attributes his survival to leading-edge care at the UC Davis Comprehensive Cancer Center and the UC Davis Department of Urology. Christopher Evans, professor and chair of the Department of Urology and co-leader of the cancer center's Prostate-Urothelial Cancer Program, was part of the team of physicians, including Chong-Xian Pan, a genitourinary oncologist, who treated Mathew Evans. (Dr. Evans and Mathew Evans are not related).
Mathew Evans' care started with a course of chemotherapy to eradicate potential microscopic cancer cells that might have spread. He later had his bladder removed and replaced with a "neo-bladder" or new bladder made from small intestine that functions as a bladder. He enrolled in a surgical clinical trial and was randomized to removal of an extended number of lymph nodes. He is now believed to be cancer-free and has few side effects.
"I don't know how they put men on the moon or how they made my bladder, but they did both," he says. "I came out of this surgery, and I function 100 percent. I feel blessed."
Evans is showing his gratitude by working with other men going through bladder cancer, and also by working to create the endowed chair. With his $100,000 gift as seed money, Evans and his wife hope to bring in more donations to build a $1.5 million endowment.
Dr. Evans says the chair will go a long way toward bolstering Department of Urology research, hopefully resulting in more treatments moving to clinical trials.
"We do a lot of bench-to-bedside research," says Dr. Evans, adding that researchers are working to discern new cancer treatment targets and then working to elucidate the molecular pathways to those targets.
"Mathew Evans has been a real champion for our cause," Dr. Evans adds. "He appreciates what the urology department brings to the research… he's a grateful patient."
Mathew Evans says the endowment will not only fund research but outreach and education — things he believes are critical to increasing bladder cancer awareness.
"During this journey, my wife and I became very cognizant of the fact that men don't realize this disease exists," he says.
Over the next few years, Evans plans to actively fundraise for the endowed chair. In many ways, it will be a labor of gratitude.
"I tell friends that I walked up to the edge and looked in — I was that close," he says. "I really don't know why I am here now, but I am here for something positive, and this gift is part of that."