About the burn center
Slideshow: hover over each photo and use arrows to view next slide.
Exterior view of 2nd Fl. FFBI Regional Burn Center in Pavilion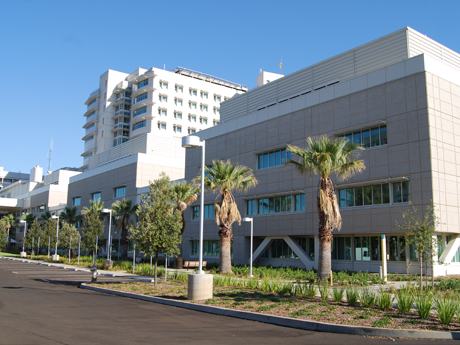 FFBI Regional Burn Center main entrance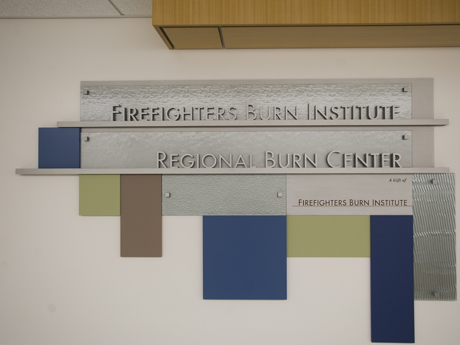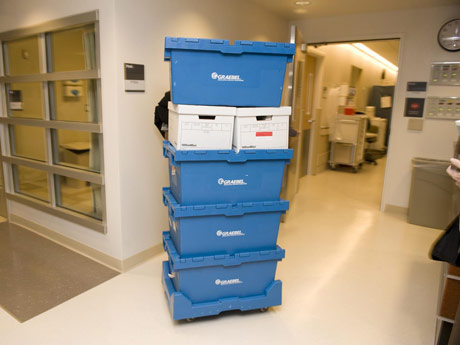 David Greenhalgh, M.D., Chief of Burn Surgery, on a tour of the Burn Center before opening day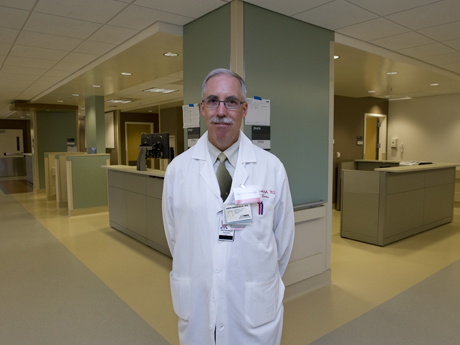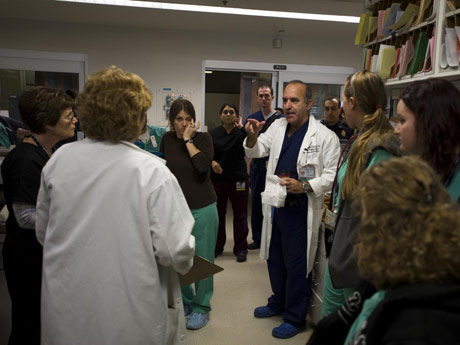 Nurses charting area between rooms with a view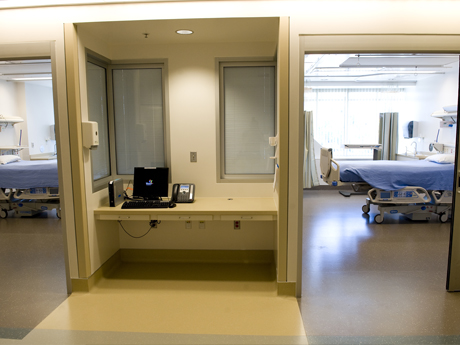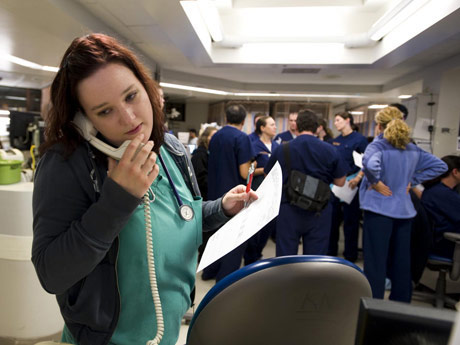 Room 9, the largest room in the unit is dedicated to the memory of Walter O. Davis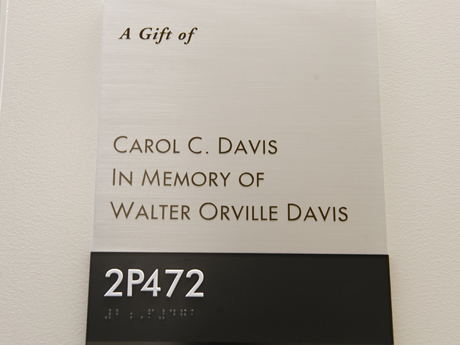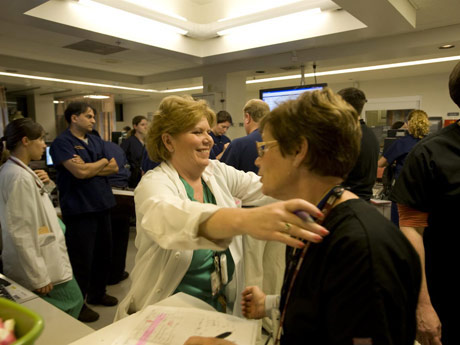 State-of-the-art single occupancy rooms with flat screen TVs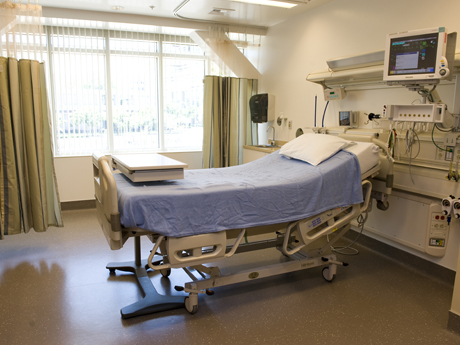 The wound hydrotherapy room is a gift from Sacramento Area Firefighters Burn Center Committee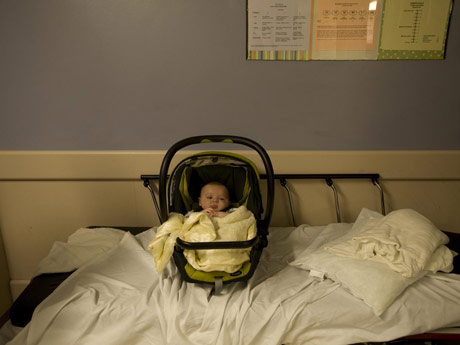 The burn treatment center is the largest in Northern California. Formerly called the UC Davis Regional Burn Center, the new center reflects the name of the Firefighters Burn Institute, which raised $2 million through the "Fill the Boot" and other fundraising efforts to make this expanded new burn center at UC Davis Medical Center a reality.
The new facility has:
13,000 square feet and 12 ICU beds in private rooms (up from 8 beds in the old facility)
overhead infrared heating panels and thermostats in each room to keep patients and the room warm, as burned skin and tissues do not regulate body temperature well.
a highly advanced ventilation system which continually cycles and cleans air to maintain a sterile setting and help prevent airborne infections
a number of treatment and consultation rooms, including a new hydrotherapy room with state-of-the-art equipment and technology, such as special nozzles that deliver water to gently remove dead tissue, and a tub "chair" that offers a more comfortable option for patients to receive care.
The Firefighters Burn Institute Regional Burn Center represents the diligent efforts of firefighters throughout Northern California in support of the Firefighters Burn Institute. Their pledge represents the single largest gift toward the Pavilion: $2 million. The Sacramento Area Firefighters Burn Center Committee Hydrotherapy Room for specialized wound care, the Oroville Firefighters Local 2404 Consultation Room, and the Cliff Haskell Family Waiting Area all complement the burn unit. Haskell founded the burn institute in 1974 and serves as its Executive Director Emeritus. Two of the individual burn unit patient rooms will bear donor names as well — Carol C. Davis in memory of Walter O. Davis, and Masters of Giving.