Bits & pieces
High-intensity ultrasound + immunotherapy = tumor control in mice
In a study published in JCI Insight, UC Davis researchers showed that combining high-intensity focused ultrasound with two immunotherapies (a PD-1 checkpoint inhibitor and TLR9 agonist) can produce excellent response rates in mouse models of epithelial cancer. They also found that, for the combination to be effective, immunotherapies must come first.
"These combination protocols can achieve a complete response in a large fraction of solid tumors," said Katherine Ferrara, professor in the UC Davis Department of Biomedical Engineering and senior author on the paper. "We found that we could achieve responses in distant lesions, but the specific protocol is really important." High-intensity focused ultrasound is a relatively new approach to eliminating or reducing malignant tumors. An ultrasound beam heats up tumor tissue, killing cancer cells in minutes. However, the effect is purely localized. The UC Davis team hoped that by combining it with immunotherapies they could gain more systemic tumor control.
When given in the correct order, the therapies had a profound impact on tumors, controlling systemic lesions, as well as those being targeted with ultrasound. In addition, treating multiple tumor sites sequentially with ultrasound following immunotherapy was more effective than immunotherapy alone.
---
Cancer Care Network welcomes two new sites
The UC Davis Health Cancer Care Network of community oncology programs has expanded to include Barton Health in Lake Tahoe and Ridgecrest Regional Hospital in the southeastern Sierra. The affiliations enhance access to oncology services for patients in less urban areas who otherwise might have to travel hours to receive leading-edge cancer care.
The Cancer Care Network, launched in 2008, also includes Rideout Cancer Center in Marysville, Mercy Cancer Center in Merced, Gene Upshaw Memorial Tahoe Forest Cancer Center in Truckee and AIS Cancer Center in Bakersfield.
As part of the affiliation, Barton Health is launching Barton Oncology. Barton Health patients, who until now have received cancer care at Tahoe Forest Cancer Center, will have access to diagnostic and follow-up oncology visits at Barton.
Ridgecrest Regional Hospital will provide oncology services in the hospital's outpatient pavilion. Ultimately they hope to build a cancer center and radiation oncology services.
---
HPV and vaccination rates
5 OF 10
boys nationwide
have started the HPV vaccine series
6 OF 10
girls nationwide
have started the HPV vaccine series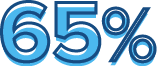 of boys in california
aged 13–17 years received at least one dose of the HPV vaccine
of girls in california
aged 13–17 years received at least one dose of the HPV vaccine
---
Research linking obesity to immune function and disease funded
Researchers at UC Davis have received $3.2 million in federal funds to further investigate how obesity and inflammation affect the body's immune system in fighting cancer.
The collaborative project brings together researchers from four UC Davis departments to better understand the mechanisms underlying the susceptibility of obese animal models to the toxicities associated with immunotherapy and to graft-versus-host disease, a complication of stem cell transplantation. The investigators also will examine the role of the microbiome in obesity and whether the diversity of gut bacteria plays a role in immune system function.
The research is being led by William J. Murphy, professor in the UC Davis Departments of Dermatology and Internal Medicine. The other researchers are Mehrdad Abedi, a hematologist-oncologist with the UC Davis Comprehensive Cancer Center, Alice Tarantal, professor in the Departments of Pediatrics and Cell Biology and Human Anatomy and the UC Davis Primate Center, and Dennis Hartigan-O'Connor, assistant professor in the Department of Medical Microbiology and Immunology and the Primate Center.
---
About colorectal cancer
What protects against colorectal cancer:
Regular physical activity
Aspirin use
Removal of polyps larger than 1 centimeter
What might lower colorectal cancer risk:
Use of nonsteroidal anti-inflammatory drugs (NSAIDs)
Calcium supplementation
Diet low in fat and meat and high in fiber, fruits and vegetables
What increases colorectal cancer risk:
Being over age 50
Family or personal history of colorectal cancer
Inherited risk; certain gene changes linked to familial adenomatous polyposis (FAP) or hereditary nonpolyposis colon cancer
Alcohol; drinking three or more alcoholic beverages per day
Cigarette smoking
Obesity
Diets high in fat, protein, calories and meat
---
Second cancers deadlier in young patients
Second cancers in children and adolescents and young adults (AYA) are far deadlier than they are in older adults and may partially account for the relatively poor outcomes of AYA cancer patients overall, a new study by UC Davis researchers has found.
Published in JAMA Oncology, the study by Theresa Keegan also found that survival rates for many types of cancers are much higher when they occur as a primary cancer than if they are a second cancer, especially among children and the adolescent and young adult population.
The study, based on an analysis of more than 1 million cancer patients of all ages from throughout the U.S., is the first to compare survival after a second cancer to survival of the same cancer that occurs as the first primary malignancy, by age. Researchers hope the findings help guide clinicians in providing age-specific recommendations on cancer prevention, screening, treatment and survivorship, especially among the AYA population for whom survival rates have either worsened or not improved as they have for children and older adults.