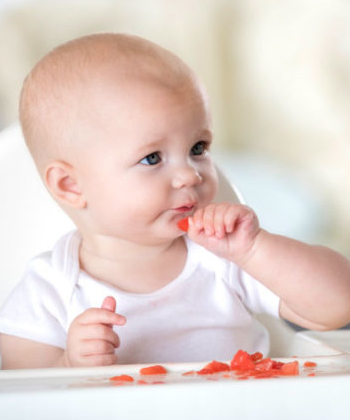 Baby-Led Weaning--What's The Hype?
In this podcast we discuss baby-led weaning which is a complementary feeding approach that allows infants to self-feed a variety of table foods and requires more developmental coordination. Baby-led weaning is thought to allow infants to try new and diverse foods, and to listen to their body's hunger cues which helps them develop a healthy relationship with food. Be sure to listen to this episode to learn the differences between baby-led weaning and traditional food introduction, advantages and disadvantages of baby-led weaning, and how to talk to your pediatrician about the introduction of solid foods!
This episode written by Dr. Lena van der List, Dr. Dean Blumberg and Abby Michalak.
We thank Senior Outpatient Dietitian Staci Collins, RD, CNSC, Clinical Nutrition Services at UC Davis Children's Hospital for reviewing this episode, although Drs. Lena and Dean take responsibility for any errors or misinformation.
Supplemental information:
Photo from Cleveland Clinic