UC Davis Health Children's serves all pediatric needs – prenatal care, well-child care, specialty care, and a nationally ranked children's hospital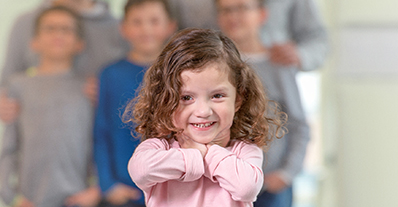 Well-child care
Our general pediatricians and family medicine physicians offer personalized care and access to the health expertise of a leading university.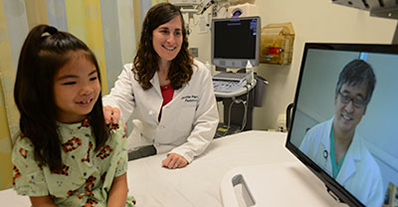 Pediatric specialists
We're home to board-certified specialists in more than 30 pediatric subspecialties, engaged with the latest research to advance kids' care.
Children's Hospital
When they're needed, we offer the services of UC Davis Children's Hospital, a nationally ranked, comprehensive hospital for children.
---
From everyday children's care to the most complex cases
Welcome to UC Davis Health Children's services! We're proud to offer families the extraordinary expertise of our region's only academic health center, where our entire team works to pioneer medical breakthroughs and transform pediatric health care for the direct benefit of our young patients.
No other health system in inland Northern California and the Central Valley offers leading-edge research and nationally recognized providers in every area of care – from everyday well-child services, to renowned pediatric specialists, to the services of the region's only level l pediatric trauma center and emergency department.
We're committed to providing the highest-quality well-child and specialty care, close to the love and support of your home.
Meet our patients and families
Our patients are at the center of everything we do – and their stories help illustrate the wide range of pediatric care we're proud to provide.
---