Featuring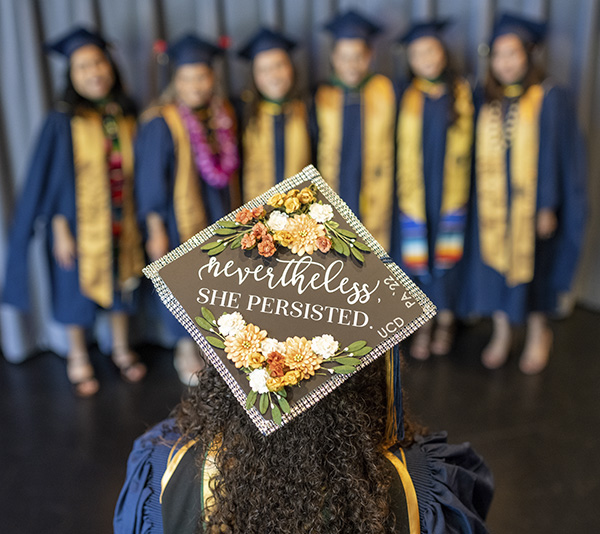 Congratulations, Class of 2021 and Classes of 2022!
For the first time since 2019, commencement ceremonies returned to in person this year. The School of Nursing celebrated its commencement ceremonies June 9 at the Mondavi Center.
---
New D.N.P.-F.N.P. program features concept-based curriculum
New curriculum framework prepares Doctor of Nursing Practice students to think holistically and primes them to improve current systems of care. Concept-based curriculum begins the first day of online courses.
Dean's message to the classes of 2022
Dean Cavanagh celebrates the perseverance of students, along with the commitment of faculty, staff and supporters, in his June 10 message recognizing the 135 graduates of 2022.
---