Featuring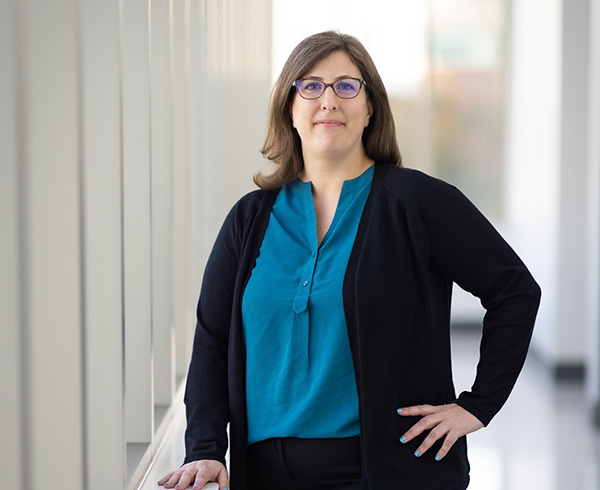 Changing health care for the better
Doctor of Philosophy Degree Program Alumna Robin Whitney knew she wanted to be part of creating change in health care but she didn't know what that was. Then she earned her doctoral degree and recognized she has the skills to move her ideas to something that translates into practice or has policy implications. Now, her research focuses on supporting individuals who live with serious illness, particularly cancer survivors, and also supporting their family caregivers.
---
Is simulation training in nursing education equitable?
A team of Betty Irene Moore School of Nursing faculty seeks to identify how inclusive teaching practices improve simulation experiences for marginalized students. They hope to gain insight in how best to support students from historically marginalized backgrounds.
Watch the 2022 nursing pinning
Students from the Master's Entry Program in Nursing Class of 2022 celebrate the end of their formal education and symbolic entry into the nursing profession at a pinning ceremony at 4 p.m. Dec. 8. Family and friends can watch the event on Facebook Live.
---
More than three dozen students from underserved high schools in Sacramento spent two weeks at the Betty Irene Moore School of Nursing. They received hands-on experience and discovered the pathways to a future in the nursing profession.