Featuring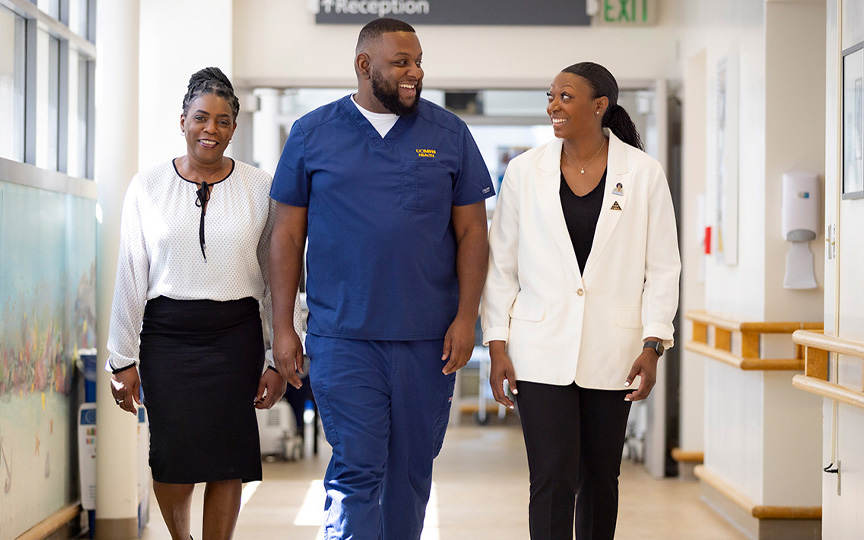 3 UC Davis Health nurses chosen for national leadership program
Nurses from same UC Davis Medical Unit will receive honor from the National Black Nurses Association to grow their leadership skills.
---
Mock drill prepares students for public health emergencies
MEPN students recently took part in a simulation of an evacuation shelter to understand the critical role played by public health nursing in supporting disaster response.
Betty Irene Moore Fellows gather at UC Davis nursing school for fourth annual convocation
Celebrating their largest fellowship program event yet, Betty Irene Moore Fellows presented the results of their projects at a special reception in downtown Sacramento.
---
As students go back to school this fall, SHINES participants are doing it prepared to map out their future in nursing thanks to this UC Davis SON summer experience.