Featuring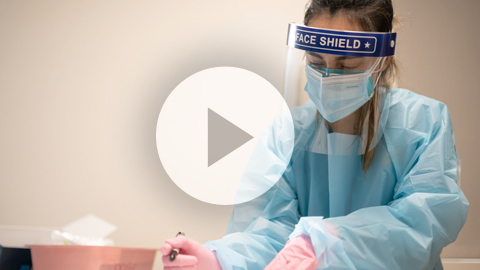 New Doctor of Nursing Practice program provides foundation for future providers to look at data through lens of health disparities to break down barriers and advance health care equity for the future. Students, and their perspectives, will further the vision.
---
Join us for the 2021 Academic Symposium
Physician assistant, entry-level nursing, family nurse practitioner, master's-degree leadership and doctoral students present their scholarly work in a series of online presentations.
What is nurse leadership?
Leadership is a core value woven throughout all the graduate-degree programs at the School of Nursing. But how is leadership taught? What exactly does that mean? Two faculty discuss both the importance of the development of nurse leaders and how those skills are woven into the curriculum.
---
Video: Diversity, equity and inclusion at our school
School leaders Piri Ackerman-Barger and Stephen Cavanagh talk about building an inclusive culture at the Betty Irene Moore School of Nursing and how everyone at the school strives to live this vision every day.
Learn more about our journey »