Featuring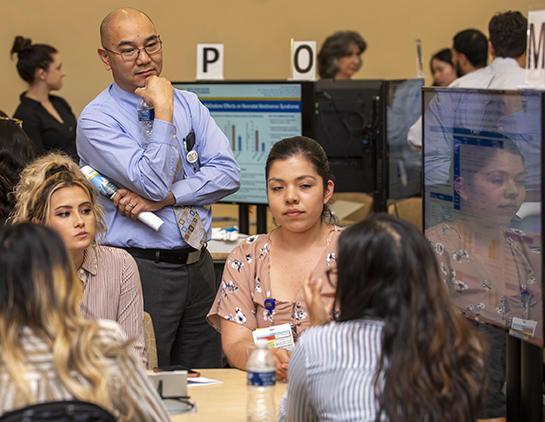 2022 Academic Symposium set for June 3
Nursing Science and Health-Care Leadership Graduate Students present their scholarly work in a series of presentations at Betty Irene Moore Hall. Activities include dissertation and research poster presentations led by doctoral, nursing, physician assistant and family nurse practitioner students.
---
Commencement 2022
Commencement ceremonies return to in person this year! We celebrate the achievements of the School of Nursing Classes of 2021 and 2022 June 9 at the Mondavi Center in Davis.
Learn more about the ceremony and find links to live streams and more
Pivotal grant paves way for independent research
Julie Bidwell is one step closer to the researching role she dreamed for herself. The Betty Irene Moore School of Nursing assistant professor recently received a three-year, $450,000 grant from the National Institutes of Health (NIH). It funds her study of hospital-to-home transitions for older adult couples who are managing heart failure.
---
Video: Happy National Nurses Week!
As a teaching hospital, UC Davis Health nurses are essential in preparing the next generation of nurses, researchers and health care staff. Thank you for all you give to our community today and all you invest in our community for tomorrow.
This week, we celebrate the nurses who impact UC Davis Health and Betty Irene Moore School of Nursing community in this special video.