Featuring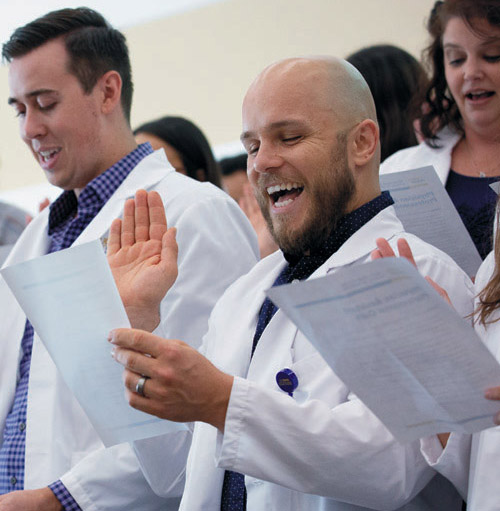 Jonathan Lippman, a 2019 alumnus of the Master of Health Services — Physician Assistant (P.A.) Studies Program, says graduating from the UC Davis program opened doors he never imagined. Read more about how he felt prepared to launch his career as a P.A.
---
Now accepting applications for postdoctoral scholars for 2020-21
The school seeks up to three postdoctoral scholars for the Heather M. Young Postdoctoral Fellowship. Scholars with research interests in family caregiving, development of technology to promote healthy aging as well as community-based approaches to improving quality of life and care for older adults are especially sought. This unique fellowship program was created to further advance the school's ongoing healthy aging research and also prepare future faculty to teach and continue research in healthy aging.
2020 Virtual Celebration
Even though the official commencement ceremony is postponed, the School of Nursing plans an enthusiastic online celebration in June to recognize the tremendous accomplishments of the Betty Irene Moore School of Nursing at UC Davis Classes of 2019 and 2020.
---
Video: School of nursing faculty member leads immersive tour for leaders
UC Davis Health leaders, including School of Nursing Dean Steve Cavanagh, toured the neighborhoods surrounding the health system to better understand the evolution of social determinants of health in the Sacramento region. Jann Murray-García, an associate clinical professor at the school, focuses her teaching and research on understanding the social-historical construction of race and its implications for health.
Watch the story about this tour »