The people who make up the Betty Irene Moore School of Nursing represent diverse backgrounds and are united in their passion to improve health and transform health care. The stories below highlight some of the people and programs that make up the school.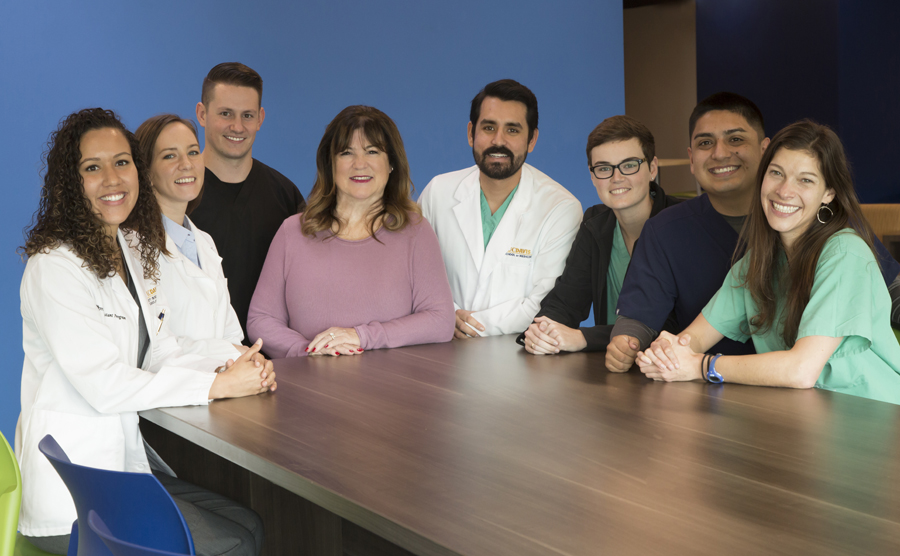 Learn together, practice together
A joint project between the UC Davis School of Medicine and the Betty Irene Moore School of Nursing integrates team-based care in the classroom and in clinical learning environments. The project brings together medical, physician assistant and nurse practitioner students who learn to regularly work in teams to provide better patient care.