The people who make up the Betty Irene Moore School of Nursing represent diverse backgrounds and are united in their passion to improve health and transform health care. The stories below highlight some of the people and programs that make up the school.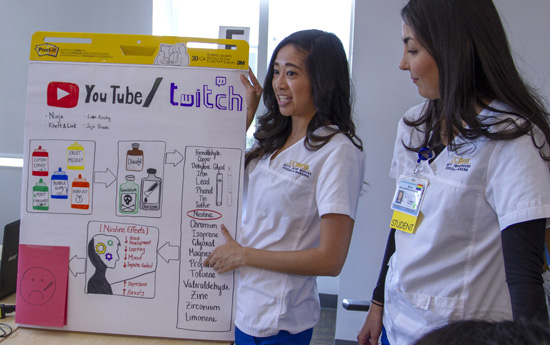 Future nurses design tools to help smokers quit
Former smokers and tobacco treatment experts partner with nursing students to design innovative high-tech solutions to stop tobacco use as part of the Technology and Innovations in Health Care course. The course is designed for nursing students to think creatively about the practice, process and delivery of health care.