The people who make up the Betty Irene Moore School of Nursing represent diverse backgrounds and are united in their passion to improve health and transform health care. The stories below highlight some of the people and programs that make up the school.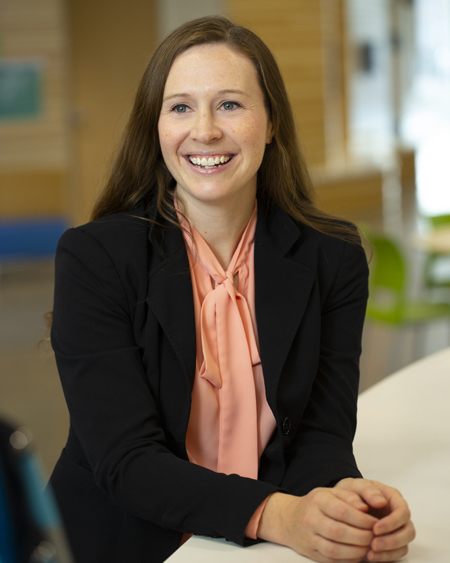 Help for family caregivers of people with heart disease
Nurse Julie Bidwell shifted her focus from bedside care in an Oregon hospital's cardiovascular unit to research after discovering the challenges people with heart disease, and their family caregivers, face when discharged from a hospital. She seeks better methods of support for these families to reduce stress for both the caregivers and the patients.