Vision and mission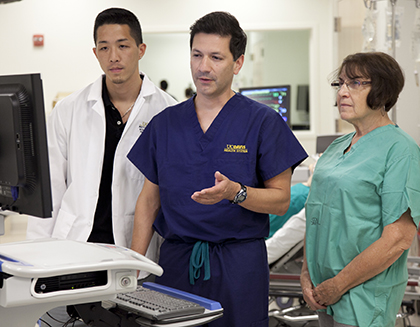 Vision
Optimal health and health care equity for all.
Mission
Integrating the science and humanity of nursing and other health disciplines, the Betty Irene Moore School of Nursing leads innovative research, education and practice and prepares leaders who advance health, transform health care and ignite bold system change locally, nationally and globally.
Core attributes
We promote health equity and high-quality health care through innovative research, education, clinical practice and health policy — as guided by our core values:
Community connection: action is created with, and relevant to, our local, regional and global communities.
Diversity and inclusion: the voices and perspectives of people from diverse backgrounds and experiences are affirmed and included to achieve health and health care equity.
Leadership: the essential skills and abilities needed to effect change are emphasized for all researchers, educators and clinicians.
Innovative solutions: technology and data science are leveraged to advance research, enhance education and improve clinical practice.
Collaboration: interdisciplinary and interprofessional partnerships are necessary to strengthen the quality of research, education, clinical practice and health policy.