Research features
The Betty Irene Moore School of Nursing cultivates academic excellence through immersive, interprofessional and interdisciplinary education and research. Faculty represent diversity across various fields of expertise, research and personal experience. They also foster collaboration among other faculty, students and throughout UC Davis. The stories below highlight a few of the school's educators as well as current and previous research projects at the school.
---
Psychologist grows understanding of mood, anxiety disorders
Philippe Goldin, a psychologist in the School of Nursing, studies brain patterns and responses to better understand people's emotional responses. His research sheds light on how people learn as well as how to better treat people with mood and anxiety disorders.
---
Help for family caregivers of people with heart disease
Nurse Julie Bidwell shifted her focus from bedside care in an Oregon hospital's cardiovascular unit to research after discovering the challenges people with heart disease, and their family caregivers, face when discharged from a hospital. She seeks better methods of support for these families to reduce stress for both the caregivers and the patients.
---
Understanding microaggressions, improving retention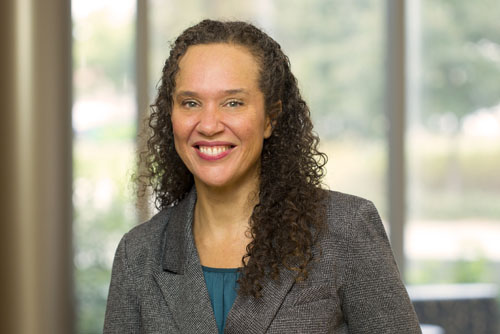 Nurse researcher Piri Ackerman-Barger works to increase diversity in the health professions workforce to ensure more nurses, physicians and physician assistants represent the communities they serve. She says this begins with more inclusive learning environments to better support underrepresented students. She works with an interprofessional team of researchers to better understand the experiences of minority health professions students.
---
Doctoral students travel to Denmark to explore future health technologies
A unique fellowship program that brings together UC Davis and Danish researchers allows students to take part in the cutting-edge research. For the past three summers, UC Davis Health and Aalborg University in Denmark partnered to offer the Transatlantic Telehealth Research Network (TTRN) Graduate Fellowship and International Exchange Program, where faculty and students from both universities spend a week immersed in digital health technologies research and development.
---
---
---
---
---
---
---
---
---
---
---
---
---
---
---
---
---
---
---
---
---