Alumni and events
As alumni of the Betty Irene Moore School of Nursing at UC Davis, you are the school's most important asset and its greatest strength. As leaders in health care organizations, faculty at higher education institutions, members of primary-care teams and influencers within policy-making bodies, you illustrate how graduates fulfill the vision and mission of the school.
Through word-of-mouth support to promote the school and financial support to enable future students to benefit from the philanthropy that yielded your education, your involvement is critical to the future success of the school. Through your partnership, faculty, staff and students at the School of Nursing discover ways to advance health, improve quality of care and shape policy.
Alumni distinctions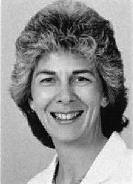 Legacy of former faculty member continues with anonymous gift
Nearly 30 years after the Correne E. Treguboff Endowed Memorial Scholarship was founded, an anonymous graduate of the UC Davis physician assistant program stepped forward to honor Correne, who served as a faculty and program director of the nurse practitioner and physician assistant programs in the 1980s, with a new gift. Through a generous bequest expectancy, this alumnus established the Correne E. Treguboff Pediatric Award for Nurse Practitioners and Physician Assistants. In addition to the bequest expectancy, this alumnus also started ongoing gifts to help support students during his lifetime. This generosity demonstrates so well the legacy of an endowed gift.
Sept. 17 — Leadership alumnus appointed to UCSF nursing faculty position
Jerry John Nutor, a 2015 graduate of the master's-degree leadership program at the Betty Irene Moore School of Nursing at UC Davis, was recently appointed assistant professor in Family Health Care Nursing at the UCSF School of Nursing. Jerry John, whose research interests include global health, HIV/AIDS and women's health, completed one year as a postdoctoral fellow in the Global Health Program at Princeton University in New Jersey prior to his UCSF appointment. He earned a Doctor of Philosophy degree at the Drexel University College of Nursing and Health Professions in Philadelphia.
Upcoming events
Dec. 14: Master's Entry Program in Nursing Pinning Ceremony
The completion of coursework and final exams is marked with a pinning ceremony and celebration.