Alumni and events
As alumni of the Betty Irene Moore School of Nursing at UC Davis, you are the school's most important asset and its greatest strength. As leaders in health care organizations, faculty at higher education institutions, members of primary-care teams and influencers within policy-making bodies, you illustrate how graduates fulfill the vision and mission of the school.
Through word-of-mouth support to promote the school and financial support to enable future students to benefit from the philanthropy that yielded your education, your involvement is critical to the future success of the school. Through your partnership, faculty, staff and students at the School of Nursing discover ways to advance health, improve quality of care and shape policy.
---
Featuring
Starting Ripples, Making Waves
UC Davis nursing and physician assistant alumni across the country — from Pennsylvania to Hawaii —joined school leaders and friends online June 26 to celebrate the Betty Irene Moore School of Nursing's 10-year anniversary, a Decade of Discovery.
Coming soon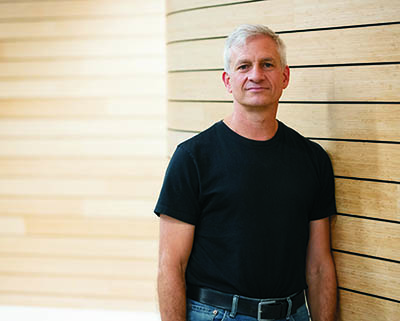 Webinar on mindfulness set for Aug. 17
Join Professor Philippe Goldin from 11 a.m. to noon PDT Aug. 17 when he presents The Science and Practice of Mindfulness and Compassion. Learn about neuroimaging and behavioral research on the effects of mindfulness and compassion meditation as well as how mindfulness and compassion training programs are and can be integrated into health care.
Alumni distinctions
Physician assistant alumnus credits UC Davis for opening doors to his career
Keoki Leong and 64 other Class of 2020 physician assistant (P.A.) students were in the home stretch of their graduate-degree program when the coronavirus pandemic hit and wreaked havoc on their clinical rotations. It was this crisis, Keoki says, that proved to him the real value of being at UC Davis and also opened doors to his future career as a provider. Read and watch Keoki's story
July 21 — School of Nursing professor publishes article in national psychiatric journal
Philippe Goldin, a neuroscientist and professor at the Betty Irene Moore School of Nursing, published an article in the peer-reviewed journal, JAMA Psychiatry. The article, "Evaluation of Cognitive Behavioral Therapy vs. Mindfulness Mediation in Brain Changes During Reappraisal and Acceptance Among Patients with Social Anxiety Disorder," focused on a clinical trial Philippe led with researchers from Stanford University. The study included 108 adults diagnosed with social anxiety disorder. It explored if cognitive behavior group therapy and mindfulness-based stress reduction reduce symptoms. By studying brain scans of the participants during and up to one-year post treatment, the researchers found both treatments reduced social anxiety symptoms. JAMA Psychiatry is an international peer-reviewed journal for clinicians, scholars, and research scientists in psychiatry, mental health, behavioral science and related fields. Philippe's research uses brain scans, or functional neuroimaging, to explore how different types of interventions impact brain activity, emotion reactivity and regulation, attention regulation and self-views.