Message from the Director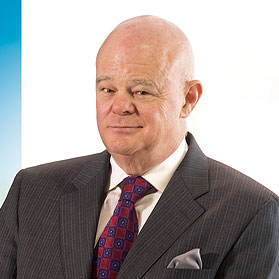 Welcome to this special issue of Synthesis, in which we focus on a population that deserves increased attention when it comes to cancer diagnosis, treatment and survivorship: adolescents and young adults (AYA).
Although cancer in the AYA population is less prevalent than in older adults, survival rates have not improved over several decades, the result of problems in diagnosis, treatment compliance and low rates of health insurance coverage. In our ongoing quest to break barriers to beat cancer, we explore these particular challenges in this issue, and introduce you to several AYA survivors who describe their life-changing diagnoses and survivorship. Among them is Andre Cote, whose thyroid cancer diagnosis at 22 made him a more serious student, and who now dreams of becoming a doctor.
Our AYA focus in this issue also includes a story about some innovative new technology research aimed at improving treatment compliance and support for AYA patients. These include a Web-based educational intervention and a smartphone application to help with patient-care monitoring as well as communicating non-medical information with friends and loved ones.
Our efforts to reach out to the AYA population will be enhanced when the expanded Cancer Center opens its doors in the summer of 2012. The 46,000-square-foot addition will bring our pediatric cancer program under the same roof with our adult patients, enhancing continuity of care for children and adolescents as they transition from treatment to survivorship. There are many ways to offer financial support for the expansion, also described in this issue of Synthesis.
Finally, you will read about our unique collaboration with Jackson Laboratory West to use a new type of mouse model using human tumor samples to test drug therapies and a study that delves more deeply into the controversial topic of the role of stress in breast cancer.
We hope you enjoy this issue of Synthesis. And we invite you to send your comments, thoughts or suggestions to the editor at Dorsey.Griffith@ucdmc.ucdavis.edu.
Ralph deVere White
Director, UC Davis Cancer Center
Associate Dean for Cancer Programs
Professor, Department of Urology