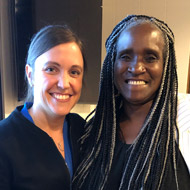 Bits & Pieces
Lung Cancer Screening Awareness Campaign Launched
Lung cancer screening with low-dose CT saves lives, but too few at-risk patients are getting the test so partnership spreads awareness.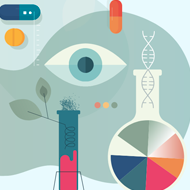 Bits & Pieces
Young investigator awarded drug development grant
The $1 million Idea Development Award will support a study of whether a novel combination drug therapy can be effective against advanced prostate cancer.
Bits & Pieces
UC Davis team tackles genome editing approach with new grant
UC Davis researchers have been awarded $1.5 million from the National Institutes of Health to develop a new approach to deliver genome editing.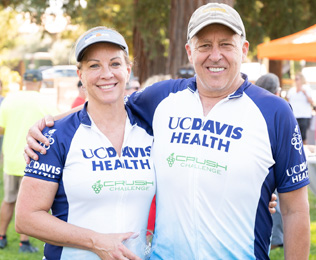 Crushing cancer one mile at a time
Karin Sanders has completed more full-distance Ironman triathlons than she can count, plus a pile of 50-mile trail runs and monster 200-mile bike rides, all powered by her own adrenaline and stamina. Today she's tackling another big physical challenge – chronic lymphocytic leukemia.
"I'm really new to this cancer thing. This is a big deal. I don't have the endurance I had five years ago." — Karin Sanders
Read Sanders's story