Kids Considered™ is a UC Davis Children's Hospital podcast, featuring two pediatricians who discuss child health topics of interest to parents in plain, non-medical language. New subjects are considered in every episode, discussing issues that apply from healthy pregnancy to birth to teen years. We have different styles of practice and viewpoints, but our goals are the same: we want to optimize children's health and development, and help parents understand current recommendations and why policies are the way they are. We aim to provide accurate and timely information in an entertaining manner to increase the confidence of parents as they address the sometimes confusing parenting issues of our day. Although our podcast is aimed mainly for parents, pediatricians and other health care providers might find our discussions of interest. And children might want to get a behind the scenes look at what their parents are listening to.
Hosts: Dr. Dean Blumberg and Dr. Lena Vanderlist of UC Davis Children's Hospital in Sacramento, Calif.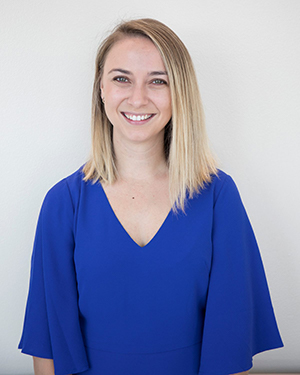 Dr. Lena
Dr. Lena van der List (formerly Rothstein) is originally from San Diego. She attended UC Davis as an undergraduate and obtained her degree in Psychology. After college, she worked as a research coordinator at the MIND Institute at UC Davis for two years. She completed her medical education at Western University of Health Sciences in Pomona, Calif. Dr. van der List is a general pediatrician at UC Davis, working to ensure optimal health and development from birth through the teen years & beyond. Her interests include working with the media as a tool for patient and family education and legislative advocacy. She lives in Sacramento with her husband Tom, black lab Layla and two cats—Mo and Seymour.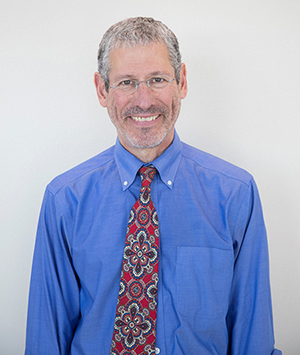 Dr. Dean:
Dr. Dean Blumberg is Professor and Chief of Pediatric Infectious Diseases at UC Davis Children's Hospital in Sacramento. He went to UC Berkeley for his undergraduate education, Chicago Medical School, and did his internship and residency at Massachusetts General Hospital. He did his fellowship in Pediatric Infectious Diseases at UCLA, and stayed there until moving to Sacramento in 1996. Dr. Blumberg is also head of Infection Control at the Shriners Hospital for Children, Northern California. His main areas of interest are preventing and treating childhood infections. He is a passionate advocate for children's health, and frequently provides expert testimony to the California Legislature on policies that affect children. Dr. Blumberg enjoys his role as a media spokesperson in efforts to educate the public on issues related to child health as well as infectious diseases. He lives in Sacramento with his wife, Dr. Mary Beth Steinfeld.
Credits:
Executive Producer: Dr. Dean Blumberg
Producers: Dr. Lena van der List, Orlando Magaña
Director: Dr. Dean Blumberg
Writers: Dr. Dean Blumberg and Dr. Lena van der List
Editor: Orlando Magaña
Theme music: written by Orlando Magaña, Dean Blumberg and Lena van der List
Audio and production services: Orlando Magaña at OM Audio Productions
Dr. Lena and Dr. Dean photographs: Lisa Butterworth
Music Performance Consultant: Tori Steeley, music therapist at UC Davis Child Life and Creative Arts Therapy Department
Logo: UC Davis Health Public Affairs and Marketing
Production Assistant: Camille Enes
Publicity: Tricia Tomiyoshi-Marsom and Lena van der List
Sponsor: UC Davis Children's Hospital
Title History: We originally launched our podcast as Two Peds In A Pod, changed to Two Pediatricians In A Podcast™, and finally Kids Considered™.