Burn team cares for soon-to-be father just in time for his son's arrival
Grateful patient names son in honor of UC Davis Health care team
(SACRAMENTO)
Austin Palmiere knows the risks of the job. A fire captain with CAL FIRE, he's served on the front line for 14 years.
But on Oct. 9, 2022, while at the Placerville Fire Center between calls, his shift was anything but routine. The company vehicle he was working on caught fire. He and a fellow firefighter rushed to put out the blaze, when an explosion knocked them to the ground. They were rushed to the Firefighters Burn Institute Regional Burn Unit at UC Davis.
"At the time I didn't feel a ton of pain because of the shock and adrenaline. I didn't think I was even burned that bad," Palmiere said. "It was surreal arriving at the UC Davis ER, because I've dropped off patients in that room."
32-year-old Palmiere had second- and third-degree burns on 26% of his face, hands and upper body. He faced weeks of recovery. He says three things motivated him: support from his family, friends and firefighters; the expertise of the burn center team at UC Davis Health; and the expected arrival of his first son with his wife Lainey, roughly one month away.
"I was 35 weeks pregnant when he was admitted," she recalled. "It was very chaotic. It was nuts. But I just focused on staying calm and making sure everyone was healthy."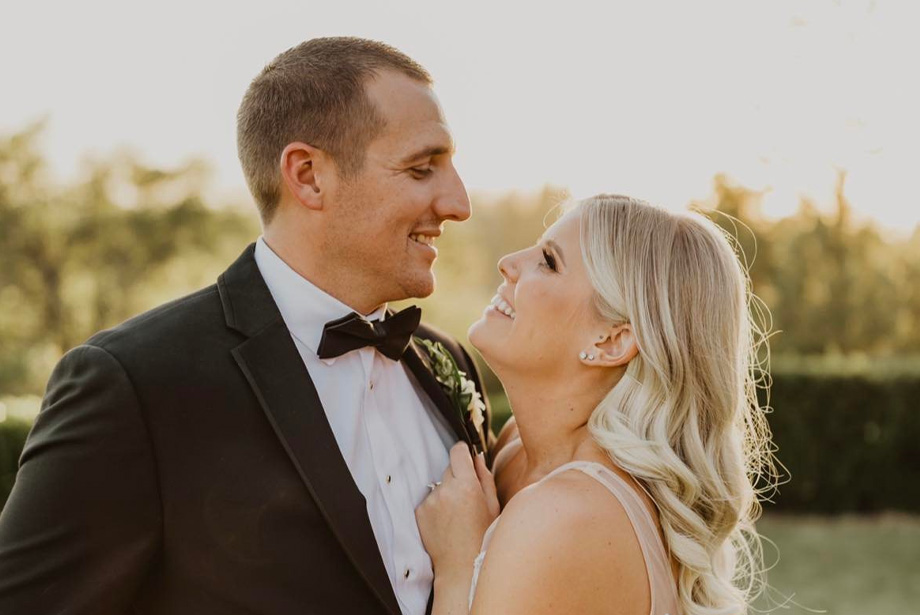 Burns can affect anyone, anywhere, at any time
Every year, more than 450,000 serious burn injuries occur in the United States that require medical treatment. Each day more than 300 children are taken to emergency rooms around the country for burn injuries — and two children die every day from severe burns.
This trauma can affect anyone, anywhere, at any time.
For burn care providers, the treatment challenges range from acute and critical care management to long-term care and rehabilitation.
"The biggest challenge is different for each person," said Tina Palmieri, chief burn surgeon. "Support is essential to recovery after burn injury. Burn survivor long-term physical and mental outcomes are linked to the amount and quality of support that they receive. This includes support while in the hospital and even more importantly after they have left the hospital and returned to the community."
Surgeons like Palmieri must determine the size and depth of burn injuries, which guides their course of treatment. The physical and psychological scarring from burn injuries causes pain, impacts mental health, and can determine quality of life and one's ability to return to work. Other members of the American Burn Association-verified burn center team help with what is not seen — the depth of emotional trauma.
"It is valuable to have burn survivors and their families meet other burn survivors, share similar experiences and build a support team," said Registered Nurse Lauren Spink. She is the burn outreach coordinator for UC Davis Health, a Phoenix Society SOAR-designated facility. "It is important to let our burn survivors know they are not alone and have a safe place where they can meet weekly to aid in their emotional recovery."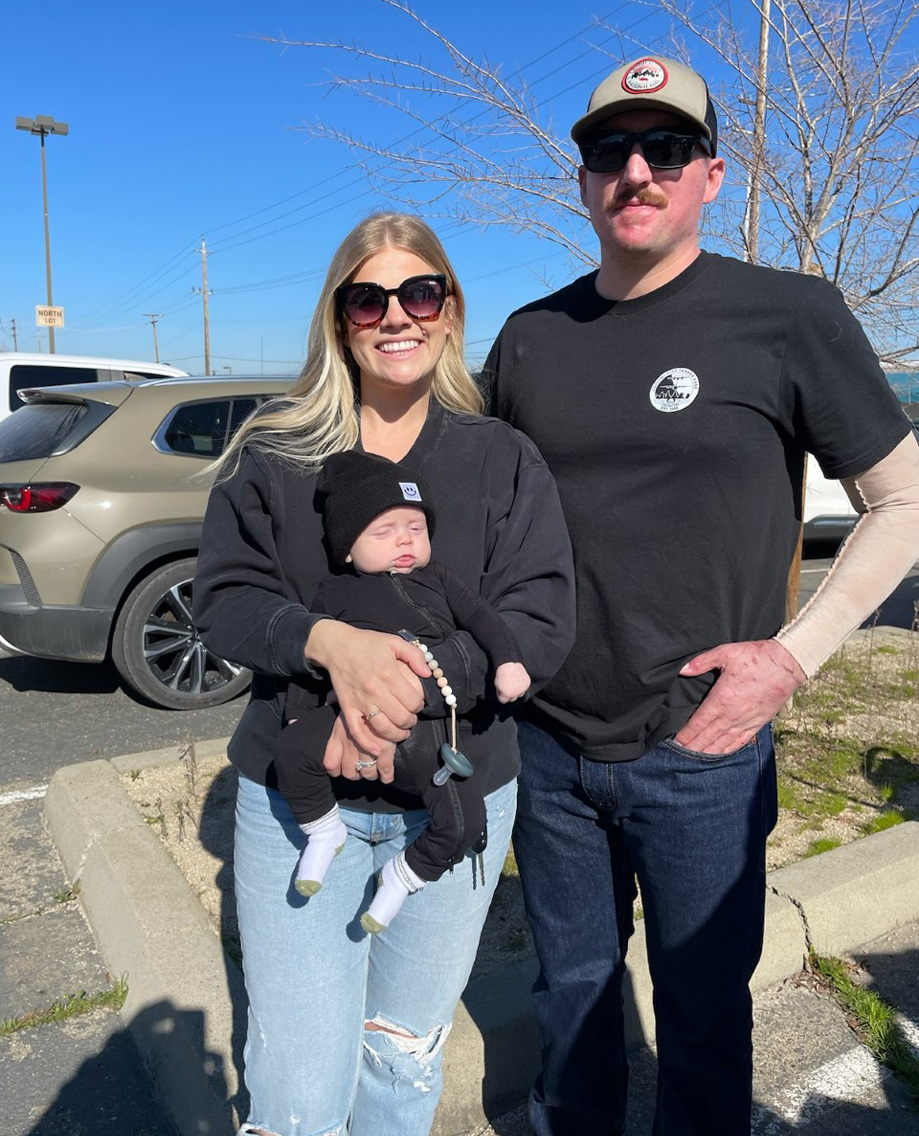 A lasting tribute to the UC Davis Health team
UC Davis Health admitted 565 people who suffered burn injuries in 2022, a 15-20% increase from the year before. Among them was CAL-FIRE's Austin Palmiere.
"It changes the way I look at burn patients now," he said. "I'll better understand and help that individual because I know what goes on after we drop them off.
Palmiere had two surgeries. He began walking independently three weeks after his injury. Finally, he left the burn intensive care unit 35 days after his arrival — one week before baby Colt's arrival.
"Now, he's holding him, rocking him and doing a bunch of things that weren't imaginable the day Austin came home. I'm so grateful," Lainey Palmiere said.
"I took my time getting here, but I'm changing diapers now," Austin Palmiere added.
Diapers that belong to Colt Davis Palmiere, whose middle name is a tribute to the team that brought his father through the worst trauma of his life.
Feb. 5-11 is National Burn Awareness Week, a time for educators to share burn and prevention messages in their communities and highlight the most common injuries. This year's theme is "Hot Liquids Burn Like Fire" and the data of injuries each year in the U.S. backs that up:
41% are flame burns
31% are scalds and most burns in children less than 5
6% are electrical burns
5% are chemical burns