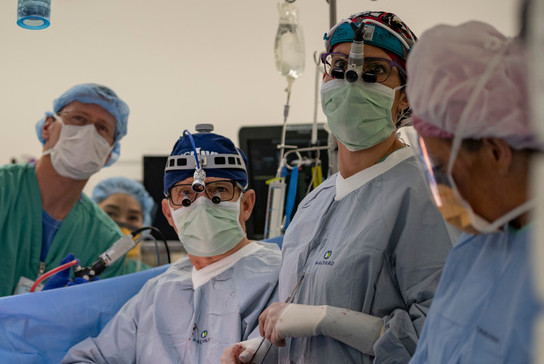 The UC Davis Medical Group represents all organized medical group practices of UC Davis Health's primary and specialty care faculty physicians. The group's purpose is to serve UC Davis Health's missions through the delivery of high-quality, cost-effective care. By delegation from the office of the Vice Chancellor and Dean of the School of Medicine, the Medical Group has shared responsibility for the clinical operations of the health system's professional practice activities.
The formation of the Medical Group is an important step in formalizing the leadership of the health system's medical group practices and in refining the role of its group practice in achieving the health system's goals in the areas of research, teaching, patient care and community engagement. Its primary goal is to maintain a clinical practice that distinguishes UC Davis Health as a leading faculty and academic health center.
Specific goals of the Medical Group include:
Financial stewardship
Reducing silos and improving integration
Improving quality of care
Aligning incentives
Debbie Aizenberg, M.D. is the interim executive director of the Medical Group, responsible for providing oversight of faculty practice operations as well as the overall vision and strategic direction of the Medical Group and its day-to-day activities. She collaborates with the leadership of the School of Medicine and medical center to set and achieve joint strategic goals across UC Davis Health.