Breakthrough treatments, drug innovations give hope
Improving the lives of patients
The UC Davis Cancer Care Network is a unique collaboration of cancer service providers that link the insight of community cancer centers with the expertise of cutting-edge cancer researchers. By providing administrative and regulatory expertise and quality oversight, the UC Davis Cancer Care Network facilitates the availability of clinical trials to remote affiliate Cancer Centers.
Clinical Trials
A cancer clinical trial offers today's newest drugs and potential breakthrough treatments, before they become widely available. Innovations that address the health challenges facing our world are at the core of the UC Davis Health's mission to discover and share knowledge to advance health.
Find a clinical Trial at a UC Davis Cancer Care Network Affiliate:
Advancing enrollment in clinical trials
The Virtual Tumor Boards hosted by the UC Davis Comprehensive Cancer Center and attended by the UC Davis Cancer Care Network affiliates allows for case-based multi-disciplinary discussions to ascertain eligibility for clinical trials enrollment. In this fashion, patients have access to enroll in clinical trials through the UC Davis Cancer Care Network, while receiving their therapy through their local physician providers.
Patient resources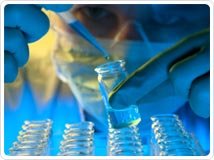 Ten Things to Know About Clinical Trials
The National Cancer Institute and the National Institutes of Health offer information about cancer clinical trials at the following Web sites:
UC Davis Comprehensive Cancer Center
UC Davis conducts more than 1,000 research studies annually, including basic science, translational and clinical trial research—all with the goal of bringing new, effective and safe treatments to patients more quickly. The communities we serve help us achieve our goals by participating in research studies that could lead to new and improved treatments.
For more information about the UC Davis Cancer Care Network and how to bring Clinical Trials to your community contact: