Virtual Tumor Boards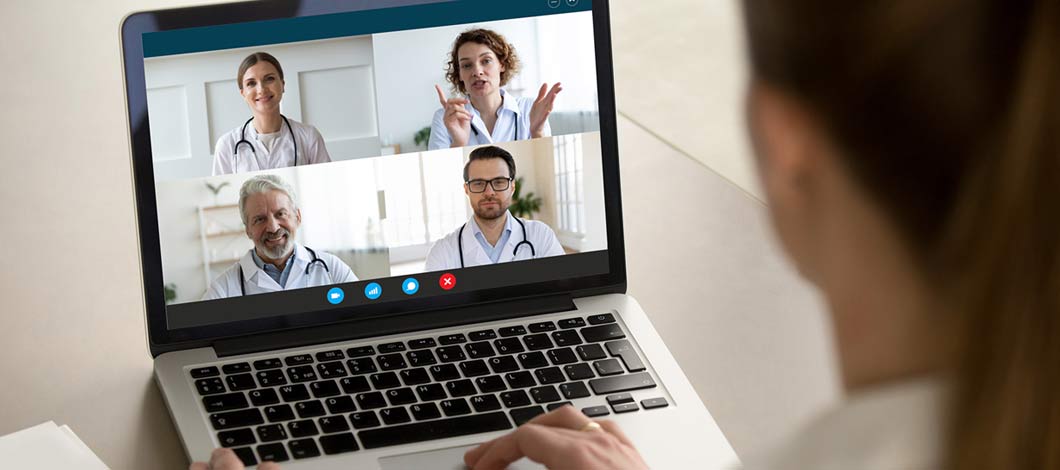 Connecting the Strengths of University and Community Medicine
Tumor boards are recognized by the American College of Surgeons Commission on Cancer as an essential component of excellence in cancer care. They bring together a range of medical disciplines to discuss how to best care for a patient with cancer.
Using state-of-the-art technology, teams of specialists from UC Davis Cancer Care Network and UC Davis Comprehensive Cancer Center meet in video conferences called "virtual tumor boards" to share medical information and collaborate on treatment options.
United in Quality Cancer Care
The UC Davis Cancer Care Network has united community cancer centers in the commitment to provide first-rate cancer care. Virtual tumor boards provide physicians opportunities to explore additional resources and treatment options, such as clinical trials or referrals for additional specialty care that may be beneficial.
Tumor boards allow physicians to:
Draw on experiences from their own patients
Tap specific or unique expertise of care team members
Explore various options for clinical therapies, including participation in clinical trials
Continuously expand and refine their knowledge base and refine their expertise to advance care.
Patients benefit from the collective experience of several specialists and the research prowess of a nationally renowned academic medical center, gaining improved opportunities for remission and cure.
The Virtual Tumor Board Project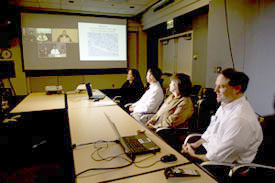 The Virtual Tumor Board Project was founded by Frederick Meyers, who serves as the director of the UC Davis Center for Precision Medicine and Data Sciences. He is also a distinguished professor of internal medicine in the division of oncology and hematology. The Virtual Tumor Board Project receives major funding from the Blue Shield of California Foundation and support from UC Davis Cancer Care Network affiliates.