Current Projects
Abstract: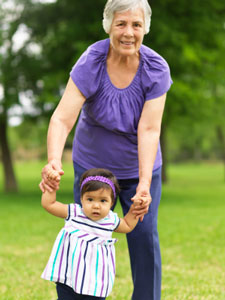 Non-traumatic femoral head necrosis (bone death) in adults results from inadequate blood supply and oxygen delivery to the femoral head and has many etiologies. The initial manifestation is local, usually partial necrosis, but the disease has the potential to progress to complete destruction of the femoral head with development of end-stage hip joint destruction. Although detailed epidemiological data are lacking, osteonecrosis (ON) of the femoral head seems to be most common in men between the ages of 30 and 50 years. In fact, osteonecrosis of the femoral head represents one of the leading causes of degenerative hip arthritis in young and middle aged adults. The necrosis is bilateral in 30 to 70% of cases of hip ON. If left untreated, ON of the femoral head leads to severe secondary joint destruction in a high proportion of patients. Despite the low incidence and prevalence compared with primary osteoarthritis or degenerative arthritis, femoral head ON has a significant economic impact because it largely affects persons in the prime of life (peak age 35 years). For these reasons, early diagnosis of femoral head ON and appropriate treatment according to disease stage assumes special importance.

We have developed a small molecule, LLP2A-Alendronate (LLP2A-Ale) that directs endogenous Mesenchymal stem cells (MSCs), to the bone surface to form new bone. The MSCs are directed to the bone surface by LLP2A-Ale, and the MSCs are then able to simulate new blood vessel formation. It appears that LLP2A-Ale may have utility in a variety of conditions where new bone formation is required, including osteoporosis, fracture healing, glucocorticoid induced bone loss and ON. Non-traumatic ON has been selected as the first indication for LLP2A-Ale because of the high unmet medical need, the absence of an effective treatment other than surgical joint replacement, and the clear need to attract and stimulate differentiation of mesenchymal stem cells into the region of necrotic bone. The initial Phase 1 study is planned to be conducted in people at risk for ON, and will include individuals on chronic low dose glucocorticoids (or steroids) with low bone mass. Any subsequent Phase 2 and 3 studies will include participants with ON in the femoral head.
Nancy E. Lane, M.D.
Co-Principal Investigator
Director - SCOR
Co-Project Leader - SCOR Project 1
Project Leader - SCOR Project 3
Endowed Professor of Medicine and Rheumatology
Director: Musculoskeletal Diseases of Aging Research Group
Co-Director: Building Interdisciplinary Research Careers in Women's Health (BIRCWH)
Co-Director: Center for Translational Research in Osteoarthritis
UC Davis
nelane@ucdavis.edu

Wei Yao, M.D.
Co-Principal Investigator
Principle Investigator – MSC on OP
Co-PI – CIRM project on OP
Co-Investigator – 3D Research Project
Project Leader: SCOR Project 1
Associate Professor
Associate Director – Laboratory Core
Center for Musculoskeletal Health
UC Davis
yao@ucdavis.edu

Andrea Nunez
CIRM Grant – Program Manager
Center for Musculoskeletal Health
UC Davis
acnunez@ucdavis.edu

Kie Shidara
Recruitment Coordinator
kshidara@ucdavis.edu
(916) 734-3011
Yrs. 1-3: These 3 years were spent optimizing the manufacturing and packaging of
the small molecule, LLP2A-Ale, obtaining information about the efficacy and toxicity in preclinical
models, and preparing documents for a FDA meeting on the proposed Phase 1 clinical trials for when the preclinical studies are completed.
Yrs. 4-6: We plan to perform a Phase I study with two parts (1a & 1b). Both parts 1a & 1b will study men and women, ages 20-75 years on low doses of corticosteroids (5-20 mg a day of prednisone or an equivalent) with low bone mass or osteopenia of the femoral neck, hip or lumbosacral spine. The Phase 1a is a typical ascending dose level Phase 1 study, with single ascending dose (SAD), which will be followed by a Phase 1b multiple ascending dose (MAD) study. The primary endpoint is to evaluate the safety and tolerability of intravenous LLP2A-Ale. Secondary endpoints will include the plasma pharmacokinetics of LLP2A-Ale and pharmacodynamic effects of LLP2A-Ale on biochemical markers of bone turnover (PINP, BALP, osteocalcin), and serum bone resorption marker (CTX-1). Exploratory endpoints will be bone mineral density of the hip and lumbar spine measured by bone densitometry (DXA) and trabecular bone volume measured by a quantitative computed tomography (QCT). The Phase 1 trials will provide information on the safety of LLP2A-Ale and how long the compound is present in the bloodstream as well as how long its action on bone is present. In addition, we will obtain additional information about the action of this small molecule, which we will use for Phase 2 clinical studies in the future.
California Institute of Regenerative Medicine (CIRM)
A Phase 1, Randomized, Double-Blind, Placebo-Controlled Single and Multiple Ascending Dose Study of the Safety and Tolerability of Intravenous LLP2A-Alendronate (LLP2A-Ale) in Adult Men and Women with Osteopenia Secondary to Glucocorticoids
UC Davis researchers are looking for patients with Osteopenia.
The purpose of this research study is to evaluate the safety and tolerability of intravenous LLP2A-Ale.

Eligibility Criteria:
1. Have Osteopenia
2. 20-75 years of age
3. Currently taking prednisone or another Glucocorticoid
4. Not taking any of the following prohibited medications: bisphosphonate (oral or IV), methotrexate (up to 25 mg/week is allowed), and/or immunosuppressive drugs including rituximab, ofatumumab, ocrelizumab, or alemtuzumab
5. Able to travel to and attend all study visits
Treatment Protocol:
Subjects will be assigned to either the single ascending dose (SAD) group or the multiple ascending dose (MAD) group, and subsequently randomized into one of two treatment groups to receive the active LLP2A-Ale or the placebo.
If selected to participate in the study, subjects will receive compensation for time and travel.
Length of Study: For subjects in the SAD group, the study will be up to 5 months. For subjects in the MAD group, it will be up to 7 months.
UC Davis Center for Musculoskeletal Health
4625 2nd Ave., Suite 2000
Sacramento CA 95817
Telephone: 916-734-4534
Fax: 916-734-4773
Email: CMHClinicalTrials@ucdavis.edu