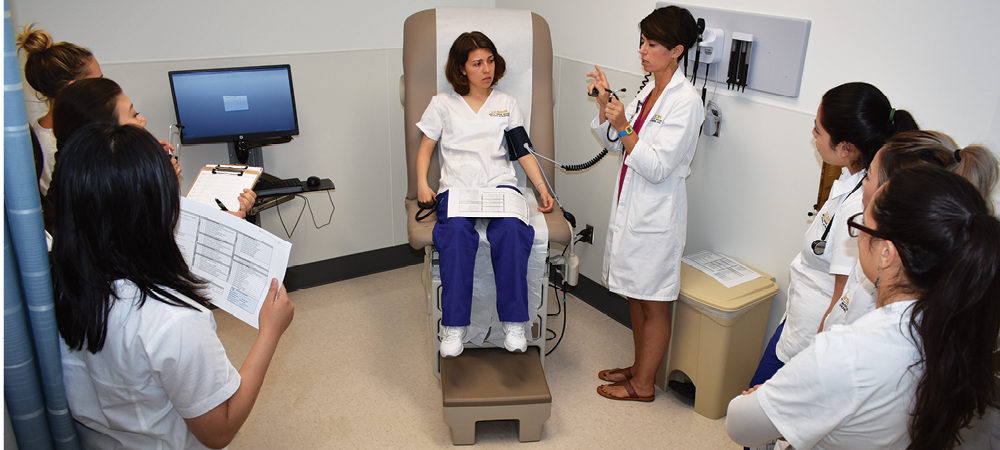 Joanna Mello, an alumna of the school's master's-degree leadership program, now works part of her time as a clinical instructor with the entry-level nursing program while continuing her position as an emergency department nurse.
Clinical instructors strengthen shared perspectives
Transitioning from classroom instruction to clinical interactions with people creates nervousness and discomfort for most nursing students. Yet at the Betty Irene Moore School of Nursing at UC Davis, the clinical instructors who are there to guide the way share the profession of nursing and also connect through the shared School of Nursing experience, which focuses on leadership and teamwork skills as much as clinical preparation.
Since the inaugural class of Master's Entry Program in Nursing students entered in 2016, program directors focus on recruiting alumni from the master's-degree leadership program to guide prelicensure nurses in clinical settings. Alumni share their excitement for serving future nurses in this role and giving back to their alma mater.