Faculty Accolades
Janice Bell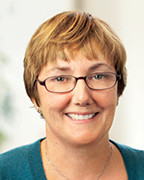 Associate Dean for Research Janice F. Bell is named a fellow of the American Academy of Nursing. An accomplished health services researcher, Bell is a co-founder of the Family Caregiving Institute at the Betty Irene Moore School of Nursing at UC Davis. In her current research with the Alameda County Care Alliance, she developed deep partnerships with the faith-based community to co-create an innovative model for care navigation within congregations, reaching older adults with advanced illness.
Fawn Cothran
Fawn Cothran, an assistant professor in the Family Caregiving Institute at the Betty Irene Moore School of Nursing at UC Davis, is appointed CAMPOS Faculty Scholar at UC Davis. CAMPOS, the Center for the Advancement of Multicultural Perspectives on Science, focuses on building diversity in science, technology, engineering and mathematics. This distinction recognizes Cothran's transformative thinking and unique perspective, as well as the potential of her research to contribute to the public good, locally, nationally and globally in profound and enduring ways. She focuses on the health of African American dementia family caregivers.
Felix Emond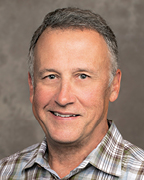 Felix Emond, an assistant clinical professor, is named a distinguished fellow of the American Academy of Physician Assistants (AAPA). He earned this national recognition due to his outstanding contributions to patient care and the profession during his 30-plus years as a P.A. Emond began his career in health care as a medic during the final years of the Vietnam War and participated in activities related to the evacuation of Saigon. He began his teaching career at UC Davis as a visiting clinical faculty in the early 1990s and joined the School of Nursing in 2017.
Terri Harvath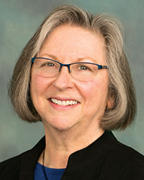 Executive Associate Dean Terri Harvath was one of 89 fellows of the Gerontological Society of America, selected in 2018 by the Health Sciences section. In addition to overseeing the education and community engagement missions of the School of Nursing, Harvath serves as founding director of the school's Family Caregiving Institute. An internationally recognized expert in gerontological nursing and nursing education, she developed a series of videos with AARP's Public Policy Institute to assist family caregivers in managing complex nursing tasks.
Debbie Ward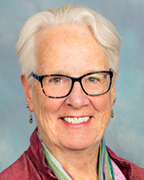 Debbie Ward, clinical professor, received the 2017 James H. Meyer Distinguished Achievement Award, the UC Davis Academic Federation's highest honor. The award committee declared that Ward's career and leadership exemplify the spirit of this award. She was the first faculty member and founding associate dean for academics at the School of Nursing and, most recently, served as interim dean. Committee members also cited Ward's extensive service on the School of Nursing's Diversity and Inclusion Task Force and the Interprofessional Teaching Scholars Program.
Heather M. Young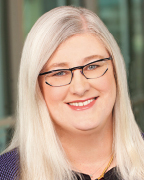 Dean Emerita Heather M. Young received recognitions for her contri­butions to gerontological research as well as achievements for UC Davis. Young is a new fellow of the Gerontological Society of America in the Social Science and Policy section. Young champions research that aligns with her interests in family caregiving and healthy aging for older adults. She serves as co-champion of the Healthy Aging in a Digital World initiative, a UC Davis project that uses technology to bridge independent living and access to health care across a person's lifespan. Young, who earned her bachelor's degree from UC Davis, received the Cal Aggie Alumni Association's Distinguished Achievement Award in recognition of her decade of work as founding dean of the Betty Irene Moore School of Nursing.