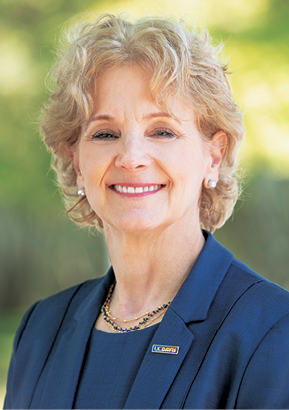 New Leadership

Allison Brashear joins UC Davis School of Medicine

Allison Brashear was appointed UC Davis School of Medicine's new dean in July, the same day that Stephen Cavanagh assumed the role of dean at the Betty Irene Moore School of Nursing. Brashear is an internationally known researcher on movement disorders and directed multicenter trials leading to Food and Drug Administration approval of three medications.

"I look forward to working with Dean Stephen Cavanagh at the Betty Irene Moore School of Nursing and collaborating on models of care that will encase our missions. When we work in teams to provide care it benefits the patients, their families and the providers."

She formerly served as professor and chair of the Department of Neurology at Wake Forest School of Medicine, Winston-Salem, North Carolina. Brashear works closely with Cavanagh to jointly develop models for integrated care delivery and the advanced practice of health care for both disciplines.