Diversity and inclusion:

Changing the conversation
Piri Ackerman-Barger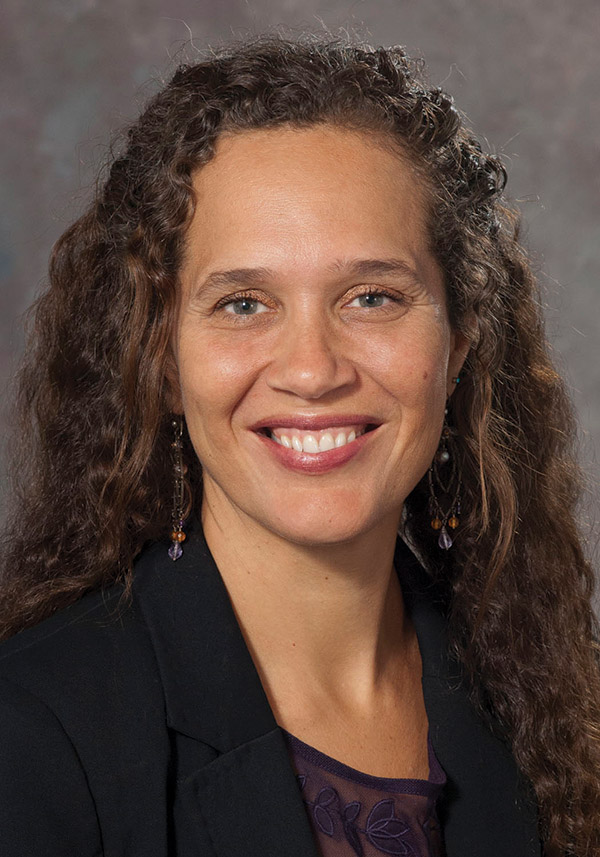 Associate Dean for Health Equity, Diversity and Inclusion Piri Ackerman-Barger works to promote diversity and inclusion in schools of nursing and medicine. She shares her perspectives on why health equity and social justice matter to everyone, as well as her hopes for leading the Betty Irene Moore School of Nursing's equity efforts.
From your research, how do health professions schools fare on recruitment and retention of minority students?
It's clear that many schools are doing a better job on increasing the diversity factor in the student body. But what is their experience after they enroll? Students I've interviewed across the country tell me they expect to be valued and treated with respect, but they arrive to find that their school is not all that inclusive. It's an added layer of betrayal that feels like a sucker punch.
How has the conversation changed since you began your diversity work?
I would say, given the political and social climate, the time is now to address injustice, racism and inequities that exist within institutions and systems. I used to get asked, 'What do I do?' Now, it's 'What do I do as an individual and what can we do as an organization?' This increased awareness and desire for change is the beginning of a critical process. Requiring schools to teach social determinants of health, like we do at the Betty Irene Moore School of Nursing at UC Davis, is crucial and making recommendations at a policy level and requiring faculty development about how to be antiracist can help us mitigate many of our health care injustices and inequities.
Why should everyone care?
The benefit is the advancement of health equity. One way we get there is through diversity, which can lead to increased racial concordance between patients and health care providers. Diversity also leads to better representation when developing health policies, choosing what to research, deciding upon resource allocation and designing curricula. This means that, through diversity, it becomes more likely that underserved communities and individuals will have equitable access to the resources they need to be healthy.
How will you lead the School of Nursing to advance the conversation?
Through, comprehensive goal setting, strategic planning and partnerships I would like to continue to meet the UC System, UC Davis and the Betty Irene Moore School of Nursing's missions related to diversity, equity and inclusion, recruitment and retention, and community engagement. Further, it is my vision to have UC Davis known as a destination for students, faculty, staff and health care providers who seek to promote patient-centered care and health equity.
You can learn more about the school's commitment to health equity and diversity, as well as its diversity and inclusion statement, at nursing.ucdavis.edu/diversity_inclusion/diversity_index.html