Rose Ellen Dixon, Ph.D.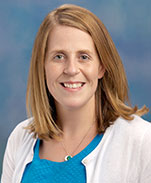 Associate Professor
4112B Tupper Hall
Davis Campus
530-754-0742
e-mail
Research Interests
Regulation and modulation of cardiac L-type Ca2+ channels
Research in my laboratory centers around a class of ion channel expressed in cardiac muscle (and all excitable cells) called CaV1.2. These L-type Ca2+ channels play an essential role in cardiac excitation-contraction coupling (EC coupling) and so it follows that any alterations in their activity or gating exerts profound effects on cardiac performance. In recent years, my colleagues and I made the surprising discovery that CaV1.2 channels do not always gate independently but rather, frequently gate in a cooperative manner. Further, we found that CaV1.3 channels that regulate excitability in neurons often display the same behavior. The idea that the behavior of voltage-gated channels is modulated through cooperativity has widespread implications for our understanding of all excitable phenomena. My research team is currently implementing an integrative experimental approach to study the functional coupling of CaV1.2 channels that includes cutting-edge imaging modalities, electrophysiology, optogenetics and molecular biology. A particular focus of my lab lies in elucidating the putative role of CaV1.2 channel cooperativity in age-related changes in cardiac EC-coupling and how this differs between the sexes. Our research agenda aims to deepen our understanding of the basic physiology underlying cardiac function and to generate new insights into several clinically relevant questions including why cardiac performance suffers with age and why premenopausal women have a lower risk for heart disease than postmenopausal women or men of the same age.
Specialties / Focus
Molecular, Cellular, and Integrative Physiology
Cardiorespiratory Physiology
Cellular Physiology
Reproductive Physiology
Graduate Group Affiliations
2015 - AHA Scientist Development Grant
2012 - FASEB Sizzling New Investigator Award
American Heart Association
Biophysical Society