Rose Ellen Dixon, Ph.D.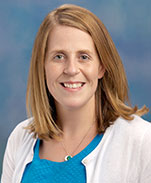 Assistant Professor
4112B Tupper Hall
Davis Campus
530-754-0742
e-mail
Regulation and modulation of cardiac L-type Ca2+ channels
Research in my laboratory centers around a class of ion channel expressed in cardiac muscle (and all excitable cells) called CaV1.2. These L-type Ca2+ channels play an essential role in cardiac excitation-contraction coupling (EC coupling) and so it follows that any alterations in their activity or gating exerts profound effects on cardiac performance. In recent years, my colleagues and I made the surprising discovery that CaV1.2 channels do not always gate independently but rather, frequently gate in a cooperative manner. Further, we found that CaV1.3 channels that regulate excitability in neurons often display the same behavior. The idea that the behavior of voltage-gated channels is modulated through cooperativity has widespread implications for our understanding of all excitable phenomena. My research team is currently implementing an integrative experimental approach to study the functional coupling of CaV1.2 channels that includes cutting-edge imaging modalities, electrophysiology, optogenetics and molecular biology. A particular focus of my lab lies in elucidating the putative role of CaV1.2 channel cooperativity in age-related changes in cardiac EC-coupling and how this differs between the sexes. Our research agenda aims to deepen our understanding of the basic physiology underlying cardiac function and to generate new insights into several clinically relevant questions including why cardiac performance suffers with age and why premenopausal women have a lower risk for heart disease than postmenopausal women or men of the same age.
See: An updated list of current publications on PubMed, Google Scholar »
Dixon RE, Vivas O, Hannigan KI, Dickson EJ. Ground State Depletion Super-resolution Imaging in Mammalian Cells. J Vis Exp. 2017 Nov 5;(129)
Moreno CM, Dixon RE, Tajada S, Yuan C, Opitz-Araya X, Binder MD, Santana LF. Ca2+ entry into neurons is facilitated by cooperative gating of clustered CaV1.3 channels. eLife 2016 May 17;5. doi: 10.7554/eLife.15744.
Dixon RE, Moreno CM, Yuan C, Opitz-Araya X, Binder MD, Navedo MF, Santana LF. Graded Ca2+/calmodulin-dependent coupling of voltage-gated CaV1.2 channels. eLife 2015 Feb 25;4. doi: 10.7554/eLife.05608.
Drum BM, Dixon RE, Yuan C, Cheng EP, Santana LF. Cellular mechanisms of ventricular arrhythmias in a mouse model of Timothy syndrome (long QT syndrome 8). J Mol Cell Cardiol. 2014 Jan; 66: 63-71.
Dixon RE, Santana LF. A Ca2+- and PKC-driven regulatory network in airway smooth muscle. J Gen Physiol. 2013 Feb; 141(2): 161-4.
Dixon RE, Cheng EP, Mercado JL, Santana LF. L-type Ca2+ channel function during Timothy syndrome. Trends Cardiovasc Med. 2012 Apr; 22 (3): 72-6.
Dixon RE, Yuan C, Cheng EP, Navedo MF, Santana LF. Ca2+ signaling amplification by oligomerization of L-type Cav1.2 channels. PNAS 2012 Jan 31; 109 (5): 1749-54. This publication was evaluated by Faculty of 1000 (F1000) and classified as a 'must read'.
Dixon RE, Hennig GW, Baker SA, Britton FC, Harfe BD, Rock JR, Sanders KM, Ward SM. Electrical slow waves in the mouse oviduct are dependent upon a calcium activated chloride conductance encoded by Tmem16a. Biol Reprod. 2012 Jan 19; 86 (1): 1-7.
Means CK, Lygren B, Langeberg LK, Jain A, Dixon RE, Vega AL, Gold MG, Petrosyan S, Taylor SS, Murphy AN, Ha T, Santana LF, Tasken K, Scott JD. An entirely specific type I A-kinase anchoring protein that can sequester two molecules of protein kinase A at mitochondria. PNAS. 2011 Nov 29; 108 (48): E1227-35.
Dixon RE, Britton FC, Baker SA, Hennig GW, Rollings CM, Sanders KM, Ward SM. Electrical slow waves in the mouse oviduct are dependent upon extracellular and intracellular calcium sources. Am J Physiol Cell Physiol. 2011 Dec; 301 (6): C1458-69.
Cheng EP, Yuan C, Navedo MF, Dixon RE, Nieves-Cintron M, Scott JD, Santana LF. Restoration of normal L-type Ca2+ channel function during Timothy syndrome by ablation of an anchoring protein. Circ Res. 2011 Jul 22; 109 (3): 255-61.
Dixon R, Hwang S, Britton F, Sanders K, Ward S. Inhibitory effect of caffeine on pacemaker activity in the oviduct is mediated by cAMP-regulated conductances. Br J Pharmacol. 2011 Jun; 163 (4): 745-54.
Dixon RE, Ramsey KH, Schripsema JH, Sanders KM, Ward SM. Time-dependent disruption of oviduct pacemaker cells by Chlamydia infection in mice. Biol Reprod. 2010 Aug 1; 83 (2): 244-53.
Dixon RE, Hwang SJ, Hennig GW, Ramsey KH, Schripsema JH, Sanders KM, Ward SM. Chlamydia infection causes loss of pacemaker cells and inhibits oocyte transport in the mouse oviduct. Biol Reprod. 2009 Apr; 80 (4): 665-73.
Ward SM, Dixon RE, de Faoite A, Sanders KM. Voltage-dependent calcium entry underlies propagation of slow waves in canine gastric antrum. J Physiol. 2004 Dec 15; 561 (Pt 3): 793-810.
2015 - AHA Scientist Development Grant
2012 - FASEB Sizzling New Investigator Award
American Heart Association
Biophysical Society
Molecular, Cellular, and Integrative Physiology
Cardiorespiratory Physiology
Cellular Physiology
Reproductive Physiology