Welcome to the Department of Pharmacology
Welcome to the Department of Pharmacology in the UC Davis School of Medicine. The Department comprises a dynamic group of faculty, researchers and students from diverse backgrounds undertaking investigations to reveal biological mechanisms that will ultimately lead to discovery of novel understanding of physiological and pathological mechanisms, identification of potential therapeutic targets and development of new strategies for a variety of human diseases.
The Department is led by Chair Donald Bers, Ph.D. and the Executive Advisory Group that includes Johannes W. Hell, Ph.D. (Vice-Chair for Academic Development), Crystal M. Ripplinger, Ph.D., (Vice-Chair for Research and Administration) and Heike Wulff, Ph.D. (Vice-Chair for Education). The Pharmacology Department is part of the basic biomedical sciences in the School of Medicine. The Department and its Faculty have strong connections with multiple UC Davis Graduate Groups, other Departments (in multiple colleges) and Research Centers constituting a powerful interactive high-quality research team. The faculty are also committed to excellence in teaching and service (both at UC Davis and beyond). UC Davis Pharmacology is one of the nation's top ranked pharmacology departments in federal research funding and hosts a diverse group of postdoctoral trainees and graduate students from different Graduate Groups.
Two of the strongest research areas within the Department are Cardiovascular and Neuroscience at multiple levels, and in a highly collaborative environment of considerable international reputation. Along with other research areas, our work is unified by a common goal - to understand mechanistically the critical building blocks of biological systems from molecules to cells and organ systems, in health and disease, and to identify components that can be modified through pharmacology or other therapeutic strategies to cure disease. Please visit our Research Overview page and Faculty Research pages for details of ongoing work in the individual Departmental laboratories.
Spotlight on Our Pharmacology Team
2021-22 Chancellor's Fellowships for Diversity, Equity and Inclusion
We are excited and proud to announce that Dr. Elva Diaz in our department has been awarded the Chancellor's Fellowship for Diversity, Equity and Inclusion. This award is given to Academic Senate or Academic Federation members with a demonstrated and significant track record of abiding commitment to reducing opportunity gaps for underrepresented students and/or students from underserved communities. Dr. Diaz has stand out for her many contributions to DEI within the Department and throughout the main Campus. Dr. Diaz is also the Chair of the Department I-DARE Program. Congratulations!
You can read more about this award here »
---
New model translates heart research findings from animals to humans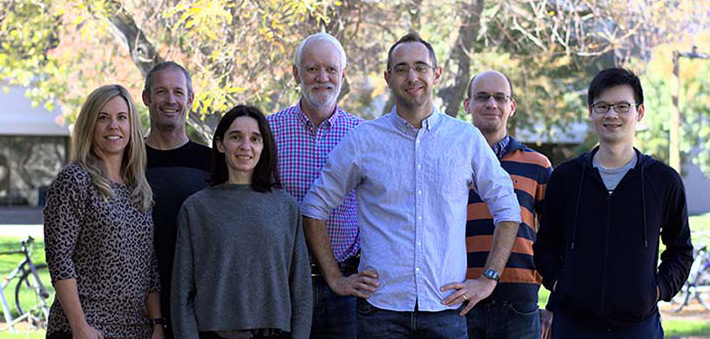 We are proud to announce the recently published journal article by Pharmacology's Drs. Stefano Morotti , Crystal Ripplinger, Andy Edwards, Ele Grandi, Donald Bers, Bence Hegyi, Haibo Ni, and Lianguo Wang. This incredibly significant paper details a new predictive model developed by the team which translates cardiac research findings across different animal species into human-specific insights. This model could help accelerate the drug development process, leading to new therapies for heart diseases, such as irregular heartbeat (arrhythmia).
Visit the UCD Health news page to read more about this outstanding accomplishment by the group.
---
M&M Lab wins School of Medicine Safety Award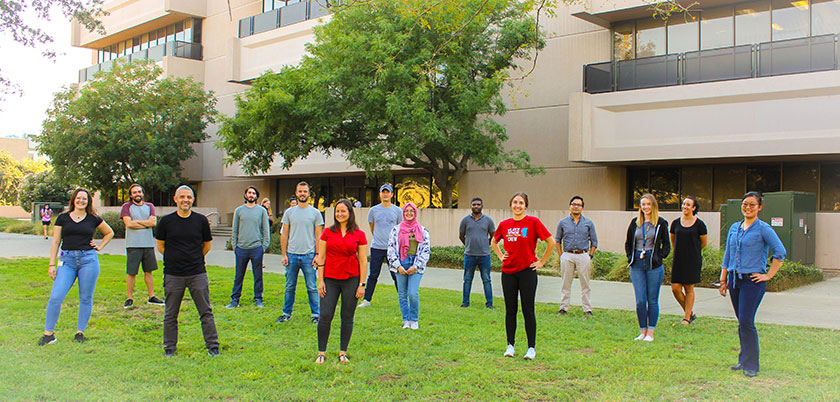 We are proud to announce that the M&M Lab, directed by Dr. Manuel F. Navedo and Dr. Madeline Nieves-Cintron, was awarded the UC Davis School of Medicine Safety Award. For the team, this Lab Safety Award recognizes the years-long safety efforts put forth by current and past members.
Read more about this news article »
---
Expertscape World Expert in Potassium
Congratulations to Dr. Wulff who was placed in the top 0.1% of scholars writing about Potassium over the past 10 years by Expertscape! In recognition of Dr. Wulff's achievement, Expertscape plans to tweet the following as part of our regular "Daily Experts" announcements on Wednesday, October 20, 2021:
As part of Sudden Cardiac Arrest Awareness Month (October 2021), we congratulate Dr. Heike Wulff of the University of California Davis -- Recognized as an Expertscape World Expert in Potassium.
---