Welcome to the Department of Biochemistry and Molecular Medicine
Our Mission is to conduct world-class research in biochemistry and molecular medicine. To excel in undergraduate, graduate and medical education, and to serve the university through leadership in forums committed to graduate and professional school admissions and curriculum.
The research interests of the departmental faculty are focused in the fundamental molecular aspects of cell biology, gene expression, cancer biology, membrane biology, glycobiology, neurobiology, muscle physiology, human genetics, chemical and structural biology, molecular imaging and drug development. In addition to innovative research activities, faculty are involved in the teaching and training of medical and doctoral students.
At the Davis Campus, the department maintains laboratories at Tupper Hall, the Genome Building and in the Department of Chemistry. At the Sacramento Campus, the department maintains laboratories at the Oak Park Research Building, Research I and III Buildings, and the MIND Institute.
The department's primary research funding comes from the National Institutes of Health, National Science Foundation, Department of Defense, and a wide variety of Private agencies.
The department's teaching focus includes, Lower Division courses, Graduate courses, and Professional courses for medical students.
Each of us has an obligation to the community and the UC Davis Department of Biochemistry and Molecular Medicine strives to build and maintain a culture and climate based on mutual respect and caring. We recognize and cherish the richness contributed to our lives by our diversity. We further recognize the right of every individual to think, speak, express and debate any idea. We support and uphold the UC Davis Principles of Community.
Department News
National Science Foundation CAREER Award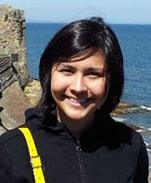 Assistant Professor Megan Dennis awarded the National Science Foundation CAREER Award this year! The CAREER Award, NSF's most prestigious grant to early career faculty, provides five years of funding in support of both research and mentoring. UC Davis now has 23 faculty who have been selected for these awards in the 2020-2021 and 2021-2022 cycles. Congratulations!
---
Marginalized communities to benefit from new breast cancer research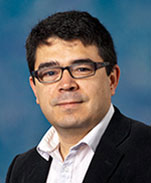 A project, led by Professor Luis Carvajal-Carmona, will offer free genetic counseling and testing for up to 500 women diagnosed with breast cancer. The project aims to identify patients with inherited mutations and improve breast cancer outcomes.
Carvajal-Carmona said the project will be the first to evaluate the benefits of universal genetic testing in marginalized and highly diverse communities in the state. There is a growing body of evidence suggesting that universal testing, which involves offering genetic counseling and testing to all breast cancer patients regardless of their family history, is a cost-effective alternative to family history-based testing.
Read more about the news article »
---
Graduate Studies Announces the First Faculty Academy of Graduate Student Well-Being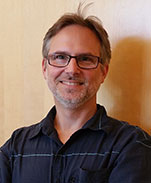 Professor David Segal has been selected to the inaugural cohort of the Faculty Academy of Graduate Student Well-being. Congratulations!!
Read more about the news article »
---
New research funding aims to improve the health of women
UC Davis Health researchers will receive a $24 million award for research aimed at improving cancer, heart disease and Alzheimer's disease care for women.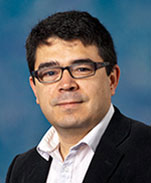 Professor Luis G. Carvajal-Carmona is one of the recipients of this award, for a project to make breast cancer precision medicine more accessible to marginalized communities. Congratulations!!
Read more about the news article »
---
For more news, see Department News »