Welcome to the Department of Biochemistry and Molecular Medicine
Our Mission is to conduct world-class research in biochemistry and molecular medicine. To excel in undergraduate, graduate and medical education, and to serve the university through leadership in forums committed to graduate and professional school admissions and curriculum.
The research interests of the departmental faculty are focused in the fundamental molecular aspects of cell biology, gene expression, cancer biology, membrane biology, glycobiology, neurobiology, muscle physiology, human genetics, chemical and structural biology, molecular imaging and drug development. In addition to innovative research activities, faculty are involved in the teaching and training of medical and doctoral students.
At the Davis Campus, the department maintains laboratories at Tupper Hall, the Genome Building and in the Department of Chemistry. At the Sacramento Campus, the department maintains laboratories at the Oak Park Research Building, Research I and III Buildings, and the MIND Institute.
The department's primary research funding comes from the National Institutes of Health, National Science Foundation, Department of Defense, and a wide variety of Private agencies.
The department's teaching focus includes, Lower Division courses, Graduate courses, and Professional courses for medical students.
Each of us has an obligation to the community and the UC Davis Department of Biochemistry and Molecular Medicine strives to build and maintain a culture and climate based on mutual respect and caring. We recognize and cherish the richness contributed to our lives by our diversity. We further recognize the right of every individual to think, speak, express and debate any idea. We support and uphold the UC Davis Principles of Community.
Department News
Cultivating Team Science Award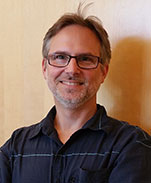 The School of Medicine announced the 2022 awardees of its Cultivating Team Science seed grant program. The grants are awarded for collaborative science projects for which the lead principal investigators are School of Medicine faculty, and the team represents at least two different School of Medicine departments.
The awardees included, David Segal, Ph.D., professor of biochemistry and pharmacology and affiliate of the UC Davis MIND Institute and Genome Center. Segal and his team were awarded for their proposal, An Academic Center for Interventional Genetics. Segal's interdisciplinary team includes researchers from psychiatry and behavioral science and neurology.
---
"Best Basic Sciences Instructor" Award from the Graduating Class of 2022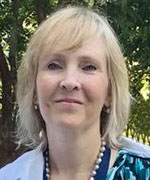 Professor and Vice Chair of Education, Colleen Sweeney is a recipient of the "Best Basic Sciences Instructor" award from the graduating class of 2022. Congratulations!!
---
New human reference genome opens unexplored regions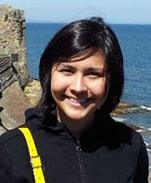 A complete sequence of the human genome has finally been published by an international consortium of scientists. The new reference genome fills in gaps left by earlier drafts, which will help researchers better understand genetic variation and how it can sometimes lead to disease.
The work is described in a series of papers published April 1 in Science by the Telomere-to-Telomere (T2T) Consortium. A number of University of California, Davis investigators contributed to the studies. They include Megan Dennis, assistant professor of biochemistry and molecular medicine at the UC Davis School of Medicine and MIND Institute, with Integrative Genetics and Genomics graduate students Daniela Soto and Colin Shew. Charles Langley, distinguished professor of evolution and ecology at the UC Davis College of Biological Sciences along with his daughter Sasha Langley, a project scientist at UC Berkeley, were also on the team.
---
Harnessing the power of RORγ in control of cancer and cholesterol metabolism

In a Q&A with Hongwu Chen, professor of biochemistry and molecular medicine at UC Davis Health, we discussed how a special receptor protein known as RORγ impacts cancer growth and cholesterol synthesis. Chen is the director of the Cancer Metabolism Initiative of the UC Davis Comprehensive Cancer Center.
Chen and his team are studying the function of RORγ and other related receptor proteins in the development and progress of different cancers.
---
For more news, see Department News »