Darlene Hamilton: a walking miracle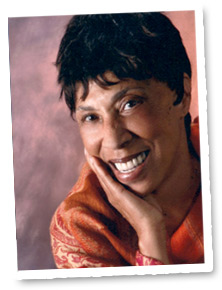 The first sign that something was wrong with Darlene Hamilton came during a John Legend concert. The Sacramento resident was there with friends celebrating her birthday when she started experiencing what seemed like an asthma attack. Her breathing difficulties didn't stop until she was taken to a hospital and given medication.
The next month brought a bout of pneumonia. Just as she was recovering, she had a second episode of shortness of breath, this time much more severe. Her husband rushed her to the emergency department at UC Davis Medical Center, where doctors quickly diagnosed a heart problem.
"I was so weak I couldn't even walk to the bathroom," Hamilton recalled.
She underwent a successful urgent repair of a severely leaking valve in her heart and made a speedy recovery. Hamilton remembers very little of that hospital trip, however she does recall the emergency department staff.
"They were very busy but also very friendly and compassionate," Hamilton said. As for Nilas Young, the cardiothoracic surgeon who performed her heart surgery, she said simply: "He saved my life."
She soon learned that a second procedure was necessary to improve her circulation, which was badly impaired due to peripheral artery disease.
"I had total blockage of the aorta in the abdomen and only 20 percent circulation from the waist down," she said. "The plumbing just wasn't working."
As for Nilas Young, the cardiothoracic surgeon who performed her heart surgery, Hamilton said simply: "He saved my life."
The procedure was scheduled six months in advance to give Hamilton time to recover from her heart surgery. In the meantime, she went regularly to the UC Davis cardiac rehabilitation clinic and did a variety of activities – walking on a treadmill, lifting weights and yoga. She also took nutrition classes.
"I started eating much better and more heart-conscious. I now have more vegetables and fish, and on weekends I have chicken or turkey. I only eat red meat every now and then," she added.
She bounced back fairly well. At night, however, her feet would ache, and there was an ulcer on her lower leg that wouldn't heal – signs that not enough blood was getting to her extremities.
John Laird, medical director of the UC Davis Vascular Center and an internationally renowned interventional cardiologist and vascular specialist, performed Hamilton's second procedure, which is known as angioplasty. Laird used catheters to navigate through her circulatory system from the waist down, opening up her blocked aorta and the major arteries to each leg, and then put in stents to keep them open.
Had the procedure failed, Hamilton would have to have undergone aortic bypass surgery, which is much more invasive and risky. Fortunately, it was a success. Her pain is now gone and she can walk without limitation. Laird, who continues to provide follow-up care for Hamilton, recently told her something that every patient wants to hear.
"He said I am doing great and am not likely to need any more procedures," she related.
Hamilton attributes her health problems to being a longtime smoker – a risk factor for heart and vascular disease and a habit she managed to quit about a year before her heart and vascular problems cropped up. She also had "an emotional collapse" when her mother died a few months before the episode at the concert.
"She'd been vibrant. Losing her was very heartbreaking," Hamilton said.
Today, Hamilton, a foster-care consultant, continues to be active by doing yoga, tai chi and bicycling. She said she'll always be thankful to UC Davis Medical Center, "where I've received nothing but excellent care and service," and to a higher power.
"I'm a religious person," Hamilton explained. "I'm like a miracle walking around."