Choices for your personal birth plan
Your pregnancy and childbirth are extraordinarily personal moments. We know it's important to fully understand your birth plan choices, and to respect them as much as possible.
As the Sacramento area's academic medical center, our breadth and depth of expertise can provide additional flexibility around birth planning goals, unique health histories and cultural requests.
---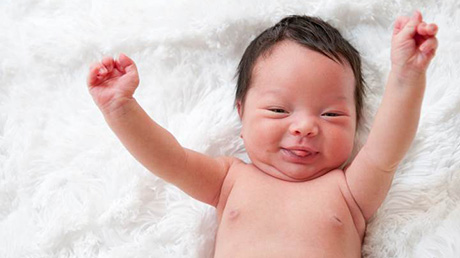 Support for natural childbirth
Pregnancy and childbirth are inherently natural processes, and most women who experience natural births find them gratifying and empowering.
We support natural childbirth whenever safe for mother and baby, and provide care and support throughout the labor process. Doulas are also welcome during your labor.
---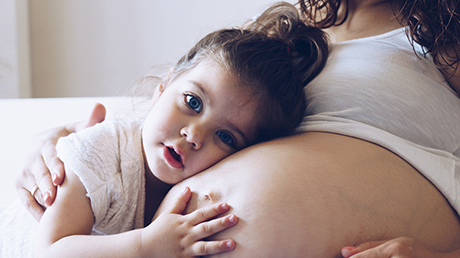 VBAC-friendly (vaginal birth after cesarean)
We also encourage women to attempt a vaginal delivery after cesarean section (VBAC). We routinely handle VBAC deliveries, and provide a safe environment that includes:
In-depth review of benefits and risks, based on your history and goals
Nurses specially trained to help with positioning and labor
Enhanced monitoring during trial of labor
Anesthesiologists available 24/7 for pain control
Rapid ability to conduct C-sections if needed
The region's only nationally ranked level IV NICU (the highest level of care)
---
24/7 pain-management options
UC Davis Medical Center's obstetric anesthesia service is one of a limited number globally to receive the prestigious Society for Obstetric Anesthesia and Perinatology's Center of Excellence designation.
Our anesthesiologists are on-site 24 hours a day and offer a variety of pain relief options during labor, such as epidurals and intravenous medicines.
We now offer nitrous oxide, which can be used on a contraction-by-contraction basis and doesn't interfere with pushing.
---
Delayed cord clamping
We welcome delayed cord clamping due to the health benefits for most newborns, including term infants (increased iron levels) and preterm infants (lower risk of neonatal complications).
We also lead California's Umbilical Cord Blood Collection Program. Mothers can choose to donate their newborn's umbilical cord blood for public use in lifesaving transplantations or research.
---
Gentle C-section
In addition to delayed cord clamping, we can also work with you to integrate other elements of a gentle C-section into your delivery with us, such as:
early breastfeeding initiation

background music

dropping drapes or incorporating mirrors to allow you to watch the delivery
If you're interested in including elements of gentle C-section in your birth plan with us, and have any questions about how to include them, please feel free to contact us!
---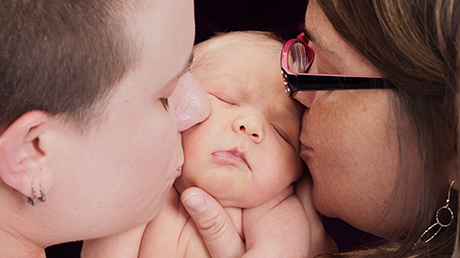 Culturally competent care
UC Davis Health is a nationally recognized leader in diversity and inclusion, and we're honored to serve patients from a wide variety of backgrounds.
Translation services are available in a range of languages.
UC Davis Medical Center is recognized as a Leader in LGBTQ Healthcare Equality by the Human Rights Campaign Foundation.