By: Annie Caruso
Co-Chair, UC Davis Health Vice Chancellor's LGBTQ+ Advisory Council
Member-At-Large, PRIDE Employee Resource Group
Reviewed and edited by:
Michelle Famula
Co-Chair, UC Davis Health Vice Chancellor's LGBTQ+ Advisory Council
Matthew St. Amant
Chair, PRIDE Employee Resource Group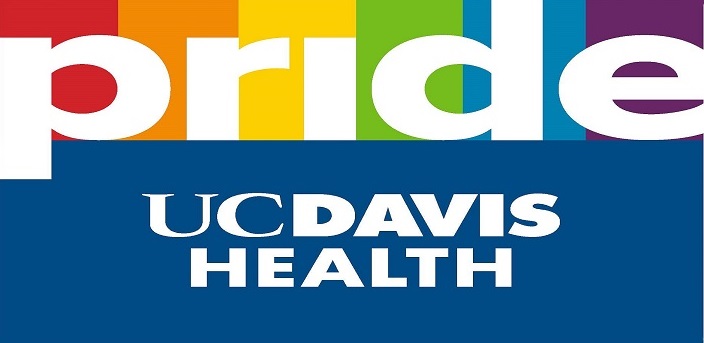 Every year the LGBTQIA+ community celebrates LGBT/Gay Pride month throughout June with various events and community gatherings around the world. We celebrate to recognize the influence that LGBTQIA+ people have had for our community and to gather in community as a reminder that we are not alone in the world and have much to be celebrated by being exactly who we are.
Pride month is incredibly important to our community because it marks the start of a huge change within the LGBTQIA+ community, including shining light on the larger societal associations of discrimination. There has been much progress since the 1969 Stonewall Riots and by continuing this long-standing tradition we are able to continue to raise political awareness surrounding current issues, laws or policies that LGBTQIA+ community members face every day.
A snip-it of history… the LGBTQ rights movement was born out of the Stonewall Riots on June 28, 1969 in New York City. After the New York police raided the Stonewall Inn in the Greenwich Village neighborhood in Manhattan, arresting and assaulting peaceful patrons, thousands of members of the LGBTQ community took to the streets in protest. The riots quickly became a rallying call for equality, protesting the routine and unprovoked discrimination of the LGBTQ community. Stonewall has been noted as the most visible incidence of police brutality against the LGBTQ community, but it was part of a pattern of law enforcement targeting LGBTQ people without cause. Organizers wanted to build on that spirit of resistance and the following year they organized a march to Central Park with the theme of "Gay Pride". This annual remembrance soon expanded to other cities with more and more joining over the years to create the nationwide Pride celebrations we know today. A more thorough historical telling is available through the post "What Is Pride Month and the History of Pride? Your complete guide to the history, meaning, and future of Pride is right here." published by the original organizers.
We will continue to honor those from the LGBTQIA+ community who have fought and continue to fight against inequity and prejudice, a fight that has taken on an even deeper meaning to combat against human injustices for people of all races, gender identities and sexual orientations. We are reminded that Pride and activism go hand in hand and that change happens when we come together to stand against injustice.
Please join the UC Davis Health Vice Chancellor's LGBTQ+ Advisory Council and the PRIDE (People, Respect, Inclusion, Diversity, Education) LGTBQ+ Employee Resource Group on June 30th at 12pm for a virtual gathering with an educational presentation by the Sacramento LGBT Community Center. Please register for the event. The virtual connection information will be sent to registered participants in advance of the session.
Find LGBTQIA+ related information, resources and programs available to UC Davis and UC Davis Health and get connected at:
---
References:
What is Pride Month and the History of Pride?