By Kate Lorenzen, MNA
Associate Director, Center for Advancing Pain Relief
Director of Strategic Planning, UC Davis Health: Healthy Aging Initiative
Sacramento's population is growing older, more quickly. According to the most recent census figures, the share of residents aged 65 or older in the Sacramento region grew by more than half from 2010 to 2020. It's the fastest rate of growth in 130 years.
UC Davis Health strives to respond to this rapid growth and changing needs of our region by committing to providing world class care for older adults through clinical delivery, research and innovation that supports our community to age with dignity. This includes investment in providers, clinics and programs designed for older residents.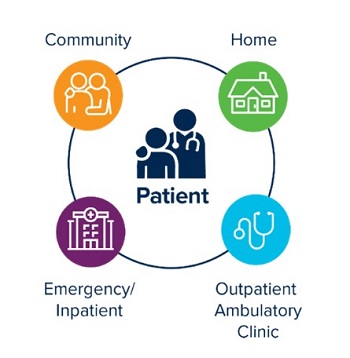 This focus came to fruition in 2019 with the creation of the Healthy Aging Initiative, a systemwide emphasis on age-friendly services that increase access to care, improve quality of life and make navigating the health system easier. The goal is to promote healthy aging through an integrated approach across the lifespan and all care settings including providing clinical care, supporting family caregivers, leveraging cutting-edge research, integrating technology for independent living, and educating the next generation of clinicians through degree programs, fellowships and certifications.
One very successful approach has been the longstanding Mini Medical School program which has joined the initiative as the cornerstone of its community outreach and education work. For over 20 years the program has offered lectures on healthy aging best practices: how addressing medication, mentation (mental clarity), mobility and what matters can make a difference in older adults aging process.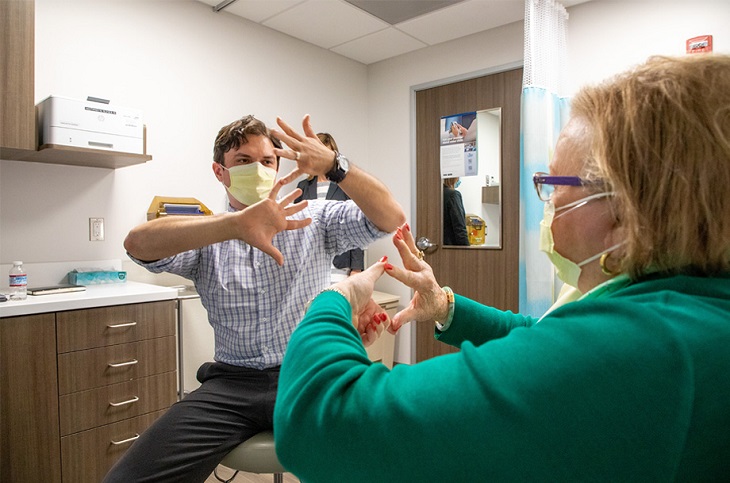 Another innovative approach has been the new Healthy Aging Clinic where a multispecialty team of providers and staff are committed to the health and well-being of those 65+ and their caregivers. Services include cognitive neurology, neuropsychology, nursing, dietary planning, pharmacy and social work. The clinic also houses the Dementia Care Program, a mobility clinic and unique caregiver consults to support all the people involved in an older patients care.
The most recent approach has been the launch of the Division of Geriatrics, Hospice and Palliative Medicine. The merger of these three disciplines is critical to aligning the care needs of older adults who prioritize comfort, dignity and holistic support. The goal is to provide interdisciplinary team-based care to improve the health and well-being of frail, older adults with multiple conditions across care settings. It also minimizes disruptions and reduces unnecessary hospital or Emergency Department visits. In addition, the division is home for scholarly work and education in clinical work and aging-related research. 
Support for this work comes from an exclusive study by National Geographic and AARP that shows older Americans are redefining their health, defying challenges and living with purpose. Respondents said they fear loss of mobility and mental decline far more than chronic conditions, such as heart disease or diabetes.
UC Davis Health plans to be there to respond and support our older adults and improve the systems we need in place to be leaders in healthy aging with dignity.
For more information please visit the website: https://health.ucdavis.edu/healthy-aging/ or contact Kate Lorenzen at kllorenzen@ucdavis.edu.